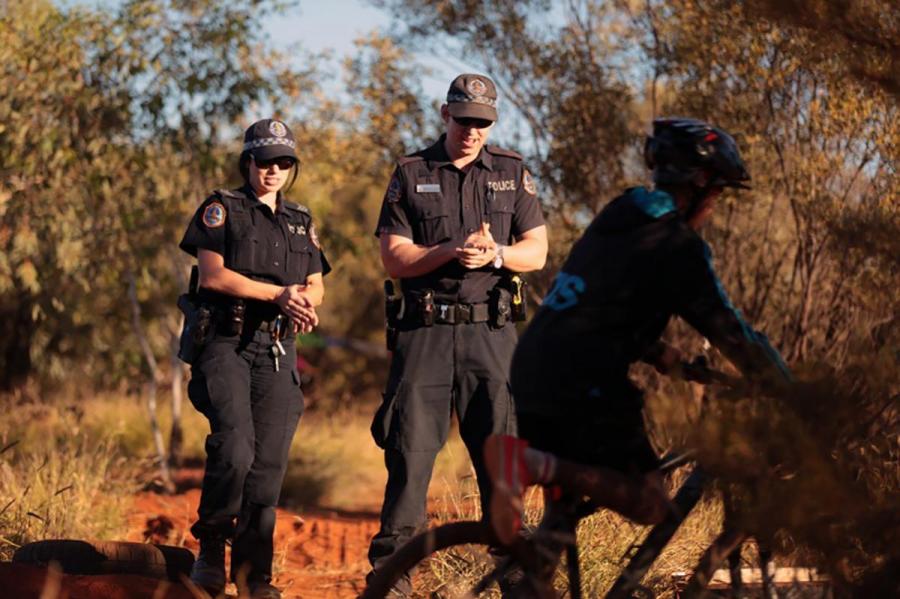 About
The community is located approximately 1km from Uluru, within the Uluru-Kata Tjuta National Park, with land leased from the Director of Parks for 99 years commencing 1985. The main language is Pitjantjatjara, however Luritja and Yankunytjatjara are also spoken. The traditional ownership is Yankunytjatjara.
Uluru is a short walk away from the Mutitjulu Community. There are two main walks that can be done; the Base Walk (approximately 9km) and the Climb (is a very steep vertical rise of 350m). The Climb is closed for wet weather, storms, high wind and temperatures 36 degrees or more.
Health
There is a permanent health clinic staffed by nurses and a doctor attends on a rotational basis. The Royal Flying Doctor Service operates from Yulara. The Yulara Medical Centre is located next to the Yulara Police Station and is also staffed by nurses and a visiting doctor. Yulara have an ambulance, which would typically respond to emergency calls at Mutitjulu.
Attractions
Uluru
Kata Tjuta
Valley of the Winds and Warlpa Gorge Walk
Kings Canyon
Education
Mutitjulu School caters for primary students and has two teachers and two classes. A part-time teacher comes in a couple of days a week to provide preparation time for the permanent teachers. Lunch is provided daily for students. Reward schemes such as no school, no swim are in place (students use the residents pool in Yulara).
Ngangatjatjara College in the Yulara Industrial area caters for secondary students. It is a boarding school with separate half year blocks for female students and male students. For the second half of the year while not boarding at the college, students attend at local Mutitjulu. There is a child care centre next to the Council building.