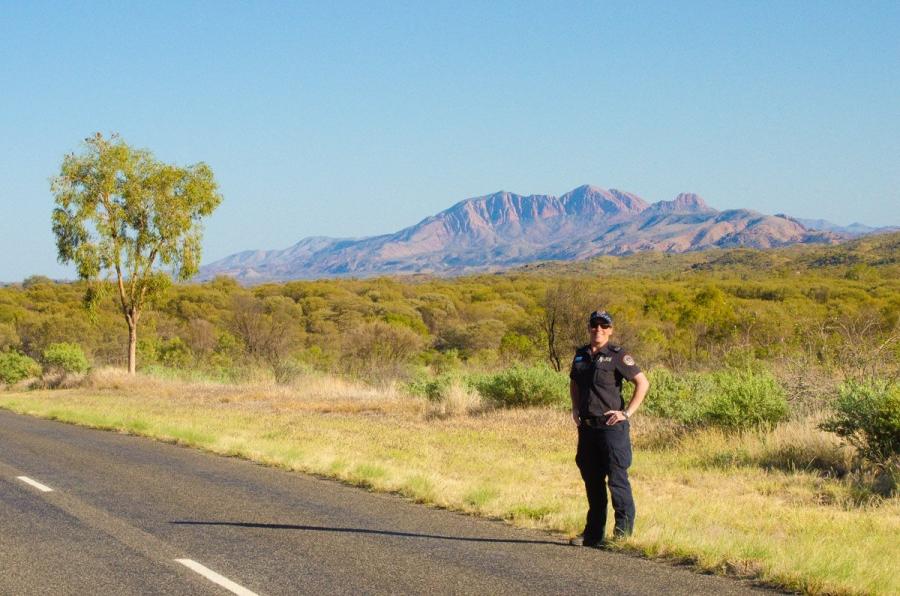 About
Haasts Bluff is a close-knit community and is home to Western Arrernte, Pintupi and Pitjantjatjara people, nestled within the West MacDonnell Ranges.
Leisure activities in the community consist of mainly sporting activities. The community has an outdoor basketball court that has working lights for night time use and an AFL football field. There are many swimming holes within driving distance of the community.
Nearby Glen Helen Resort is a licensed premise, which has a restaurant serving breakfast, lunch and dinner and is renowned for its live entertainment during the evenings on most nights.
Education
Haasts Bluff has a school and preschool.
Health
Haasts Bluff has a health clinic with a registered nurse and an Aboriginal health worker.
Attractions
Glen Helen Gorge
Ellery Creek Big Hole
Ormiston Gorge and Goose Bluff are located nearby on Namatjira Drive
Ikuntji Arts