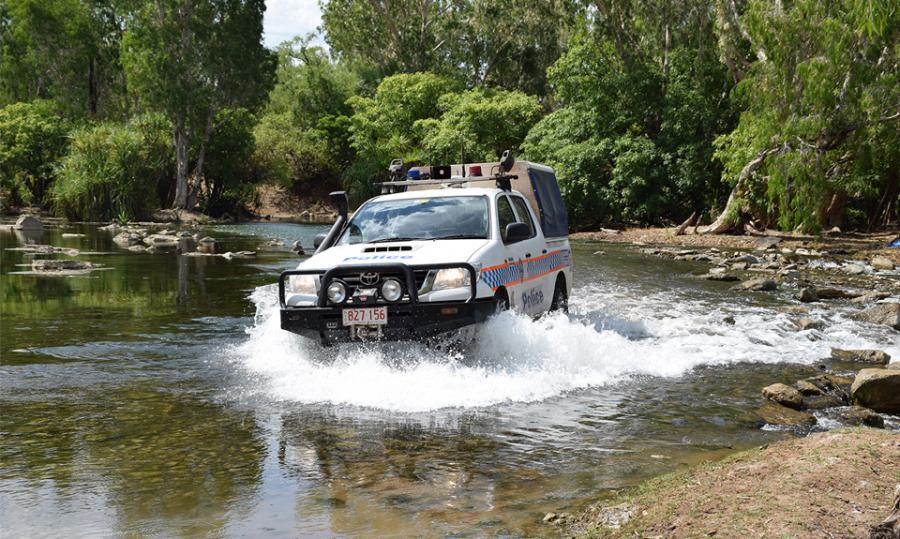 About
Mataranka is a popular tourist destination in the dry season. The township services outlying cattle stations and Aboriginal communities, and is well equipped with facilities for travellers – there is a range of camping grounds, accommodation and a supermarket.
The land around Mataranka and the Roper River is home to the Mangarayi and Yungman Aboriginal groups. The Mataranka Springs, according to Aboriginal dreaming legend, were created at the same time as the Roper River course, carved by a Rainbow Serpent whirlwind.
Explorer Ludwig Leichhardt crossed the Roper River in 1845. Early European settlement at Mataranka was based on pastoralism. The Darwin–Alice Springs railway reached the town in 1927, making the small settlement a rail and service centre, a role that continues today.
Recreational activities include canoeing, boating, swimming, bushwalking and fishing. The Back to the Never-Never Festival is in May and Mataranka Bushman's Carnival major rodeo in August each year.
Fire and Emergency Response Group
A small Fire and Emergency Response Group (FERG) exists in Mataranka. The FERG volunteer members are trained in grass firefighting, first aid and road crash rescue. The FERG is also trained to assist in search and rescue and flood boat operations.
Education
Mataranka Primary School provides schooling until Year 7, with the nearest high school being Katherine High School.
Health
The Sunrise Health Service (SHS) manages the clinic for this community. The clinic becomes very busy in the dry season with the increase in the tourist population and the passing traffic. Staffing for the clinic is a permanent doctor, registered nurses and Aboriginal health workers.
Attractions
Mataranka Hot Springs
Mataranka Homestead and Tourist Resort
Elsey National Park and Bitter Springs
Elsey Cemetry
Elsey Station replica
Stockyard Gallery and Museum
Barramundi fish feeding