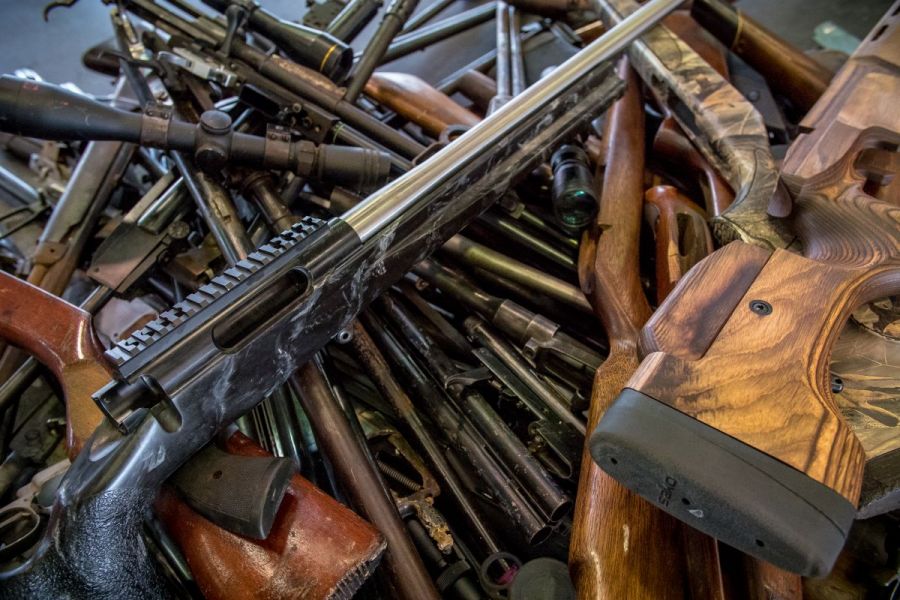 Being able to meet the safe storage requirements set out in the Firearms Act is an integral part of being granted a licence.
Regardless of whether an applicant has a firearm, or intends to purchase a firearm, they must be able to meet the safe storage requirements at the time of lodging their application. If an applicant does not have adequate storage facilities, a licence will not be issued.
A wide range of commercial gun cabinets and safes on the market in the Northern Territory have been approved for storing firearms. These can be purchased through most gun shops or locksmiths. Those which have been inspected by Police have been issued certificates of compliance by the Firearms Section, NT Police.
Firearms owners can build their own gun cabinet or safes as long as it meets security standards. All are subject to inspection, and anyone considering building their own cabinet or safe should use the guidelines below as a minimum standard. Further advice can be sought from the Officer-in-Charge, Firearms Policy and Records Unit, NT Police.
Category A/B Firearms

Recommended metal thickness of 3.0mm or more. Thinner materials will be considered on an individual inspection basis where the construction method is sufficient to ensure rigidity or where the cabinet has additional reinforcing to prevent distortion. Materials of less than 2.0mm will not be considered.

All edges must be rolled/folded and the door recessed (or flush fitted) and sized to prevent leverage points
All hinges must be secured so that removal of the pin will not allow the door to displace. Internal or trap style hinges are recommended
Provision for at least two bolt down points (four recommended)
Two internal locking points. Where dual locks fitted - sufficient separation between the locks to prevent distortion of the door if a forced entry is attempted
If the receptacle weights more than 150kg when empty, is does not need to be bolted to wall or floor

Category C/D/H Firearms

Minimum metal thickness on door of not less than 6mm. Minimum thickness of remainder of cabinet not less than 3mm (subject to individual inspection and approval). Recommended thickness is 6mm all over
All hinges must be non-removable, constructed in such a manner as to prevent easy breaching. Safe style hinges are preferred
Locks must be 'safe' quality, either combination/key/electronic or a combination of above. Small pistol cabinets may have a single lock. All long arm cabinets must have at least two locks
Safe must be fixed to the wall of floor to prevent its easy removal

Combination Cabinet

A cabinet which complies with the requirements of a category A/B cabinet and which, is fitted with an individually locked internal compartment can be used to store category H firearms
The internal cabinet must be of equivalent or greater thickness material to the main cabinet
The internal cabinet can only be accessed by opening the external cabinet first
The internal cabinet must be constructed so that it provides double thickness on the front and sides (i.e. that it is a separate box on the inside of the main cabinet, not just an internal door)
Safe must be fixed to the wall or floor to prevent its easy removal

 

The Commissioner assesses each cabinet on its individual merit and reserves the right to classify a cabinet to be suitable for a particular category as he deems appropriate.