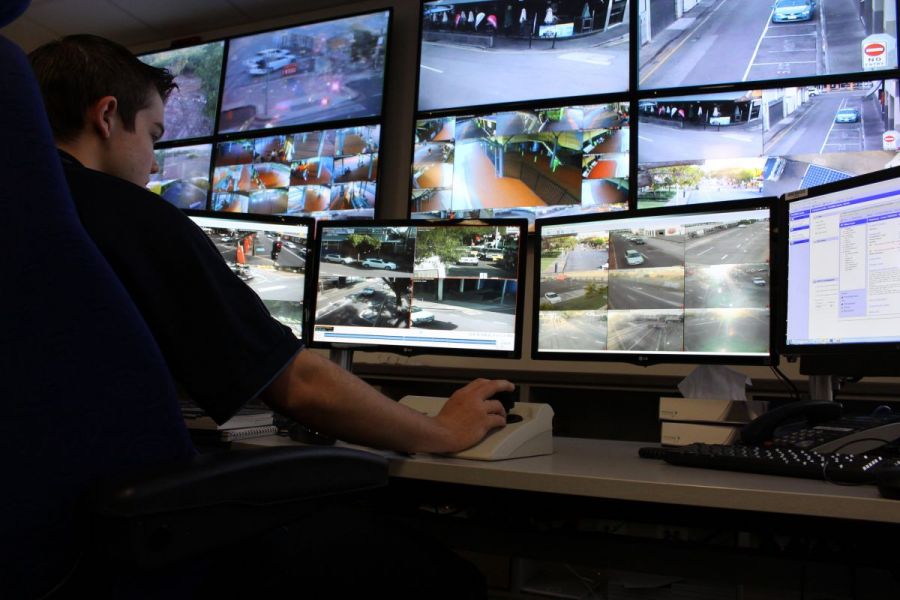 The NT Government has introduced a number of Closed Circuit Television (CCTV) cameras, which link directly into the NT Police, Fire and Emergency Services control room in the Joint Emergency Services Communication Centre (JESCC) at the Peter McAulay Centre, Berrimah.
CCTV security cameras operate in the following locations: Alice Springs CBD, Casuarina, Darwin CBD, Palmerston CBD and Parap.
These cameras are all highly visible and if you are entering an area that is monitored by CCTV, signs will be displayed stating that CCTV cameras operate in this area. 
CCTV is proving an invaluable tool in protecting the community in terms of deterrent, detection and successful prosecution of offenders. Police monitor these cameras, 24 hours a day, 7 days a week.
Information from CCTV cameras is collected in accordance with the Information Act. If you have any enquiry about how the information is collected, how to access the information or any privacy concerns about CCTV, please contact the NT Police Information Management Section.
CCTV footage access
How to apply?
Take your completed application form and photographic identification (photo ID) to your nearest police station. Your photo ID must clearly show your name, address and date of birth. A driver's licence, passport or similar are acceptable forms of photo ID. You can then lodge the form with the officer handling your application, who will forward it to the NTPFES Information Access Team.
Alternatively, you can send your photocopied photo ID, payment of the application fee or proof of payment of the application fee (if applicable) and completed application form to the NTPFES Information Access Team
Fees
Members of the public may need to view or obtain a copy of CCTV footage taken from NT Police's City Safe Cameras.
An application fee of $115.00 will apply. If the footage is required for civil proceedings no fees will apply, however evidence of such proceedings will need to be included with the application.
This process can not be used to request CCTV footage that has been seized as part of an investigation. If you are wishing to obtain CCTV footage that has been seized as part of an investigation please telephone the Manager, Information Access Team to discuss your options.
Please note that most footage is only held for 30 days before being destroyed.