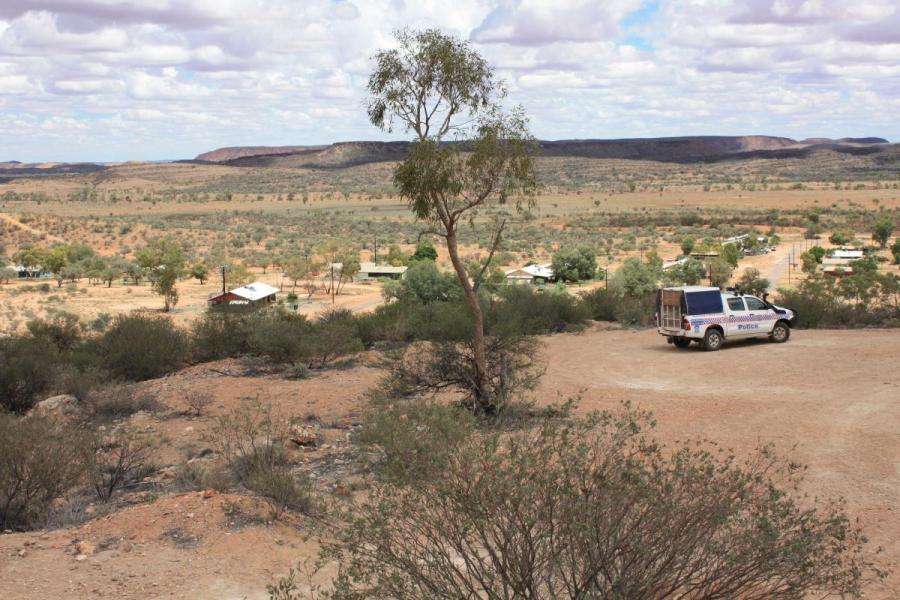 About
Santa Teresa is a small community of about five hundred people located 80 km south-east of Alice Springs. Santa Teresa is a community noted not only for its cohesion, but also for the nature and variety of its support services and recreation facilities.
Santa Teresa was established as a Catholic mission in the 1950s to house Aboriginal people who mostly came from the Alice Springs region. The history of the community can be traced to the 1920s when a camp was set up in Alice Springs, near Anzac Hill by local Arrernte people moving in from the bush. The country surrounding Santa Teresa is rich in rock art, artefacts and ceremonial sites.
Recreational activities include AFL, swimming, a sports hall with pool tables, trampolines, jukebox, bush walking and camping. The road from Santa Teresa is only 60km of unsealed making Alice Springs accessible for other recreational activities. The local AFL teams travel to Alice Springs by community coach every weekend, during winter, to participate in the Central Australian Football League competition.
Health
The health service is operated by Ltyentye Apurte Community Government Council. The health centre is a large building originally built in 1974, as a fully equipped hospital. The community GP is a non-resident, but provides 24 hour telephone support to the clinic staff. The clinic is staffed by two remote area nurses and four Aboriginal health workers. There are also a range of health professionals in different fields that visit the community at varying intervals. All other specialist referrals can be arranged with a visit to Alice Springs.
Education
There is a school that offers a bilingual model of education with lessons in Arrernte and English. School is run from primary through to Year 10. There are thirteen teachers and several tutors, a large literature production centre and a community library.
Services
Services include a spirituality centre, swimming pool, sporting facilities, women's centre, general store with ATM facilities, three recreation parks and a Church run activity club. There is an indoor basketball court, which has a kiosk that sells snacks and drinks and is open most evenings. There is also a garage, as the community has a large number of heavy vehicles to maintain, and work is also done on other vehicles. Other services include Centrelink, CBA bank with EFTPOS and post office facilities at the Council.
Attractions
Chambers Pillar on Maryvale Station
Ross River
Historical township of Arltunga