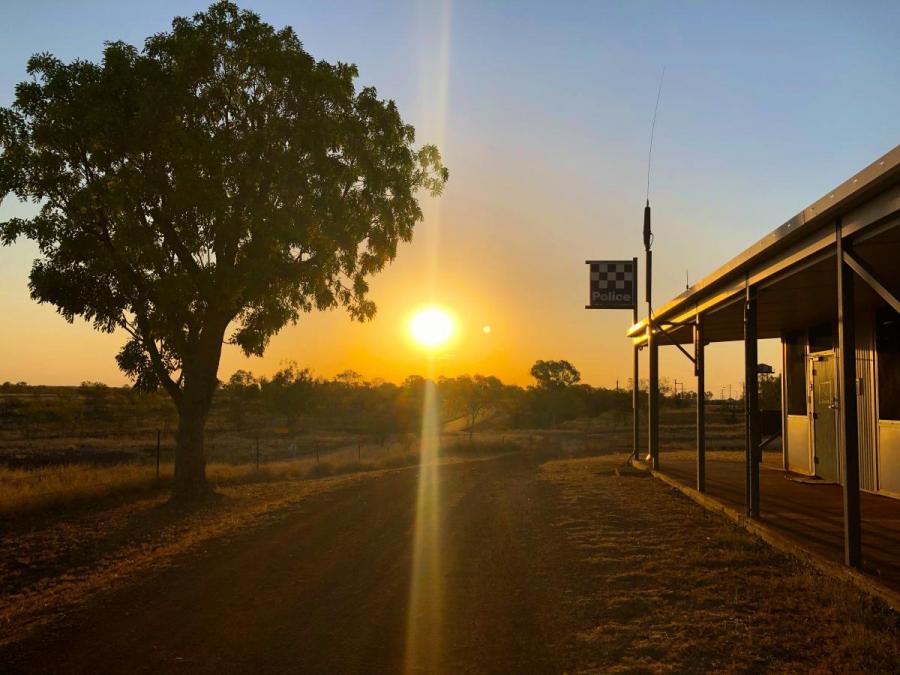 About
The township of Kalkarindji (Kalkaringi) occupies 260 hectares and was gazetted as an open town in September 1976, meaning permits are not required for residents or visitors. It is abundant in natural beauty, with unique landscapes and small weaving river systems. The town is full of character, with Daguragu and Kalkarindji located approximately 8km apart. Wattie Creek, situated on the banks of Daguragu is famous for helping to pave the way for Aboriginal land rights in Australia.
Kalkarindji is surrounded by natural attractions such as the Victoria River and Gregory National Park. The Victoria River is known to produce some large sized barramundi for those who like fishing. One of the better fishing spots is directly behind the police station. Gregory National Park offers great camping and 4WD tracks.
Many station owners in the district are happy to allow police members access to hunt as well.
Health
A health clinic is located at Kalkarindji, staffed by three registered nurses and two Aboriginal health workers. The clinic has an ambulance for emergencies and Air Med is regularly used to transport patients to Katherine or Darwin for treatment, as needed.
A doctor visits the community at least once a week.
Education
Primary schooling as available at the Kalkaringi Community Education Centre and Katherine School of the Air.
Attractions
Victoria River
Gregory National Park