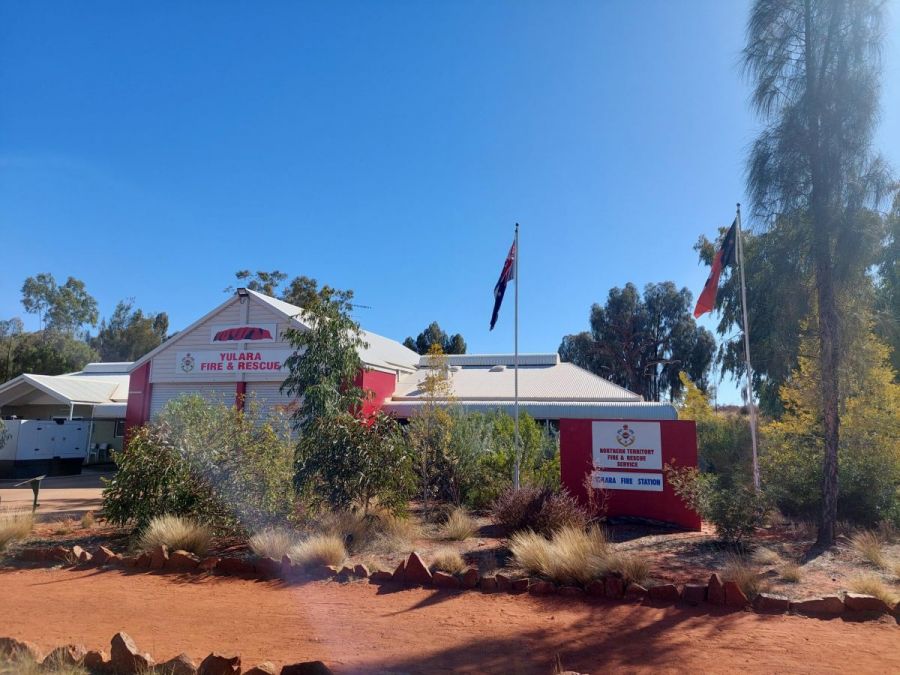 About
Yulara has a population of approximately 1,000 residents, with tourists visiting Uluru (Ayers Rock) throughout the year, this number can increase temporarily by about 2,000-4,000 people. Over 400,000 people travel each year to this remote but popular tourist destination.
The ad hoc development of tourism infrastructure adjacent to the base of Uluru, that began in the 1950s, soon produced adverse environmental impacts. It was decided in the early 1970s to remove all accommodation related tourist facilities and re-establish them outside Uluru National Park.
Read more!

In 1975, a reservation of 104km² of land beyond the Park's northern boundary, 15km from Uluru, was approved for the development of a tourist facility and an associated airport, to be known as Yulara. The campground within the Park was closed in 1983, and the motels finally closed in late 1984, coinciding with the opening of the Yulara resort. In 1992, the majority interest in the Yulara Resort held by the Northern Territory Government was sold and the resort was renamed 'Ayers Rock Resort'.

On 24 May 1977, the park became the first area declared under the Commonwealth National Parks and Wildlife Conservation Act 1975, under the name Uluru (Ayers Rock – Mount Olga) National Park, to be managed by the Director of National Parks. The Park was declared over an area of 132,550 hectares and included the subsoil to a depth of 1,000m. The declaration was amended on 21 October 1985, to include an additional area of 16 hectares. In 1993, at the request of Anangu and the Park Board of Management, the name of the Park was changed to Uluru-Kata Tjuta National Park.
Location
Yulara is a town in the southern region of the Northern Territory, Australia. The township of Yulara is situated outside Uluru-Kata Tjuta National Park, about a ten-minute drive from the entry station.
Attractions
Uluru (Ayers Rock)
Kata Tjuta (The Olgas)
Uluru-Kata Tjuta National Park
Watarrka National Park (Kings Canyon)
Health
The Ayers Rock Medical Centre is unique since it is the only Royal Flying Doctor Service (RFDS) site to operate road ambulances. It incorporates consultation rooms, emergency facilities and a paramedic service. Aircraft from the RFDS Alice Springs base are used for emergencies and patient transfers, as required. General medical practice services are provided by the centre's doctors and nurses and a range of ancillary services are available on a regular basis by appointment.
Recreation activities
There are a number of sporting and social activities available including walking, camel riding, scenic flights, guided tours and live performances.
Education
There is both a preschool and primary school at Yulara.