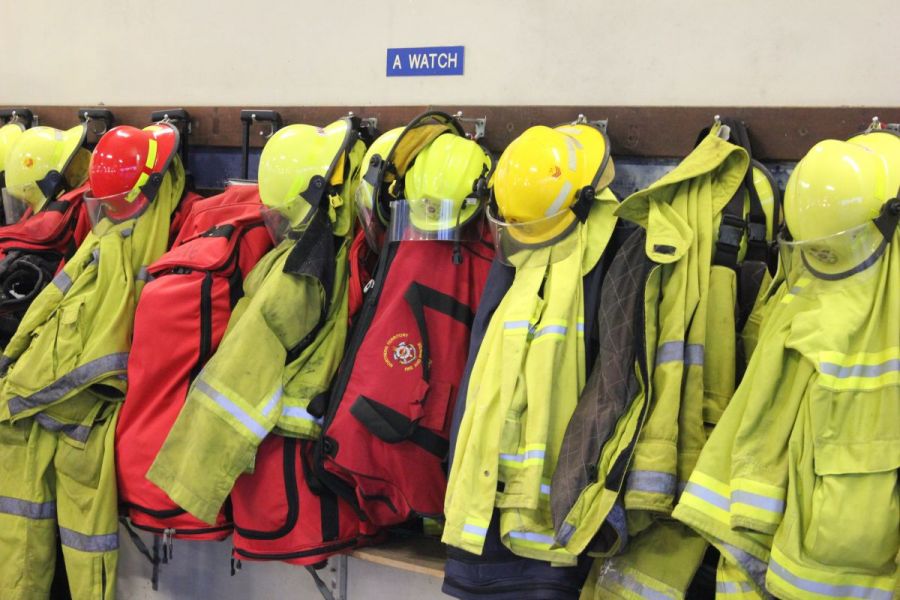 Around 3,000 across the NT every year
An unwanted (inadvertent) alarm occurs when the Northern Territory Fire and Rescue Service (NTFRS) responds to a call and there is no fire or other emergency present. The NTFRS attends around 3,000 inadvertent alarms each year across the NT.
The majority of these are generated by automatic fire alarm systems and it is the management of these types of unwanted/inadvertent alarms that the NTFRS promotes. (The Building Code of Australia provides the following definition for automatic - 'designed to operate when activated by a heat, smoke or fire sensing device').
It is vital to understand the significance of your fire alarm system and fire safety of all concerned - from family members to employees and the general public. Most automatic fire alarm systems are a legal requirement or have been installed to provide fire safety, and it is essential they operate efficiently at all times. Unwanted/inadvertent alarms reduce the effectiveness of this early warning system.
Unwanted/inadvertent alarms have a negative impact on the fire service as they may prevent valuable resources from responding to real emergencies and have the potential to instill complacency in the general public towards fire alarms when they are in operation. 
Charges
An unwanted/inadvertent alarm charge is $1,118.00 per response. Fees are subject to change under NT Government Revenue Units Act.
Why reduce unwanted alarms?
Increased risk of accident or injury

The NTFRS responds to all emergencies under 'lights and sirens', including calls that are found to be unwanted/inadvertent alarms. Unwanted and unnecessary calls increase the risk of accident and injury to firefighters and the general public.

Public safety

Delayed response – vehicles and personnel deployed to an unwanted alarm are committed to that call. Should a real emergency occur at the same time, it is possible that appliances will have to travel from an alternate fire station, thereby increasing the fire service's response time. 

Complacency – too many unwanted alarms may lead to complacency which can have grave consequences to public safety. 

Note: Tampering with the alarm system or with the signal sent to fire services is a serious breach of public safety and has legal consequences. 

Waste of resources

Charges – unwanted alarm charges can be substantial. 
Disruption to business activities – evacuations cause downtime to a business with loss of productivity. 
Maintenance time and expenditure – inefficient fire alarm systems can result in additional maintenance work and charges. 
Who is responsible? 
Building owner/occupier - NTFRS advises that you should designate someone who is adequately trained to be responsible for ensuring that your system is tested and maintained as per the Australian Standards.
Waivers
If you believe that you have been charged for an unwanted alarm that could not reasonably have been avoided, you may download the Application to Waive form and request that the charge is waived.
How do you apply?

The applicant must outline the reasons why the charge should be waived. An assessment of the application and the reasons for waiver will be considered by the Waiver Committee. Once a decision has been made you will be advised in writing. The decision of the Waiver Committee is final. You must ensure that all available information in relation to the incident is provided at the time of application. 

For the Waiver Committee to assess your application you must:

Lodge an Application to Waive within 30 days of the invoice date including the reasons to waive, such as:

provide evidence of testing and maintenance (e.g. log book entries or invoices from your fire contractor) of your fire system; 
provide evidence of what has been done to ensure that unwanted false alarms will not reoccur;
provide a Statutory Declaration declaring that all information provided is true and correct; and 
forward all documentation as outlined in the form.

Once application is submitted

In assessing your application the Waiver Committee will consider the following:

how many activations have occurred at the particular site over a specified period of time;

if it is evident that activations are reducing due to a concentrated and effective management plan; and

why the activation occurred.

In summary, when considering applications the Waiver Committee must be reasonably satisfied there have been significant actions taken to ensure further activations do not occur. This should include a long term mitigation strategy.

The location of the activated detector (if applicable) i.e. internal/external 
What has been done to ensure further activations do not occur, such as: 

introduction of processes and policies to reduce the chance of activation;
introduction of a comprehensive remediation plan; and/or
make a significant investment into the upgrade/improvements in the fire alarm infrastructure. 
Building design
Building design is frequently found to be the cause of unwanted/inadvertent alarm activations.
This usually occurs when a fire alarm system is installed in the building with little or no planning for the activities of the occupants. It is better to address potential fire alarm problems before the building is commissioned or occupancy finalised.
Suggested building design strategies for reducing unwanted/inadvertent alarms:
At the planning stage research what type of system suits your needs. Some options for smoke detectors include aspirated, laser point, beam, video and photo optical. The latter option may be attractive as it is often less expensive to install, however in the long term, choosing a system that suits the occupational use of the building and does not generate unnecessary alarms may be the most cost effective. 
At the planning stage discuss tailoring the system design to the occupants needs instead of accepting a maximum coverage design (often chosen due to its ease of complying with all Standards). 
Consider conducting a risk assessment of potential unwanted alarm problems with your fire maintenance company prior to occupancy. 
For renovations of existing buildings, consult with the designer or building contractor and make changes to the existing fire alarm system if necessary. 
Check to see if the floor plan layout has changed since the fire alarm system was originally installed. 
Consider upgrading your fire alarm system, including alarm panels to optimum standards. 
Upgrade buildings where poor internal and external plumbing design allows water penetration. 
Upgrade building design and layout where there is inadequate airflow management. 
Ensure that all appropriate signage is in place before the building is commissioned e.g height restriction signs for car parks, no smoking signs and unwanted alarm prevention notices.