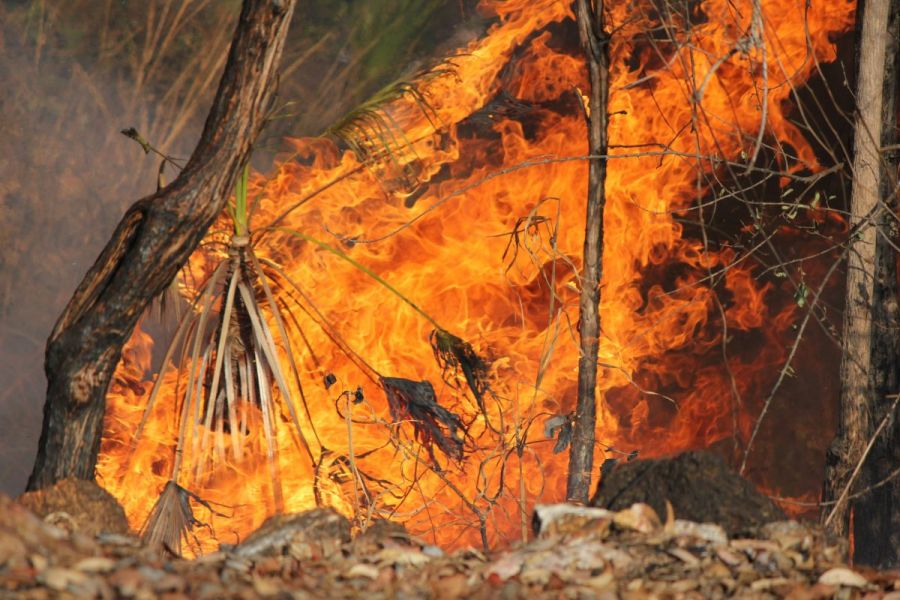 Bushfires are extremely common across the NT. It is important to prepare in advance for your own safety and for the safety of your property.
Territorians should all learn the different fire warnings that have been established as part of the fire danger ratings system across the NT. 
You can create your own bushfire plan with NR Maps https://nrmaps.nt.gov.au/nrmaps.html. 
Follow the below guide for further instructions.
Alerts and warnings
There are three types of bushfire alerts:
Bushfire information message

This means a fire has started but there is no immediate danger.

Watch and act message

This is an urgent message alerting you that a fire has started and lives or property are in danger if action is not controlled.

Bushfire emergency warning

This is a serious alert and it will specify where the fire is and the severity of the fire. If you receive a bushfire emergency warning, it is important to act immediately.
You can receive alerts and warnings through the Northern Territory Police, Fire and Emergency Services news feed, facebook page or broadcast.
For more information on bushfire safety and where to receive alerts visit securent.nt.gov.au