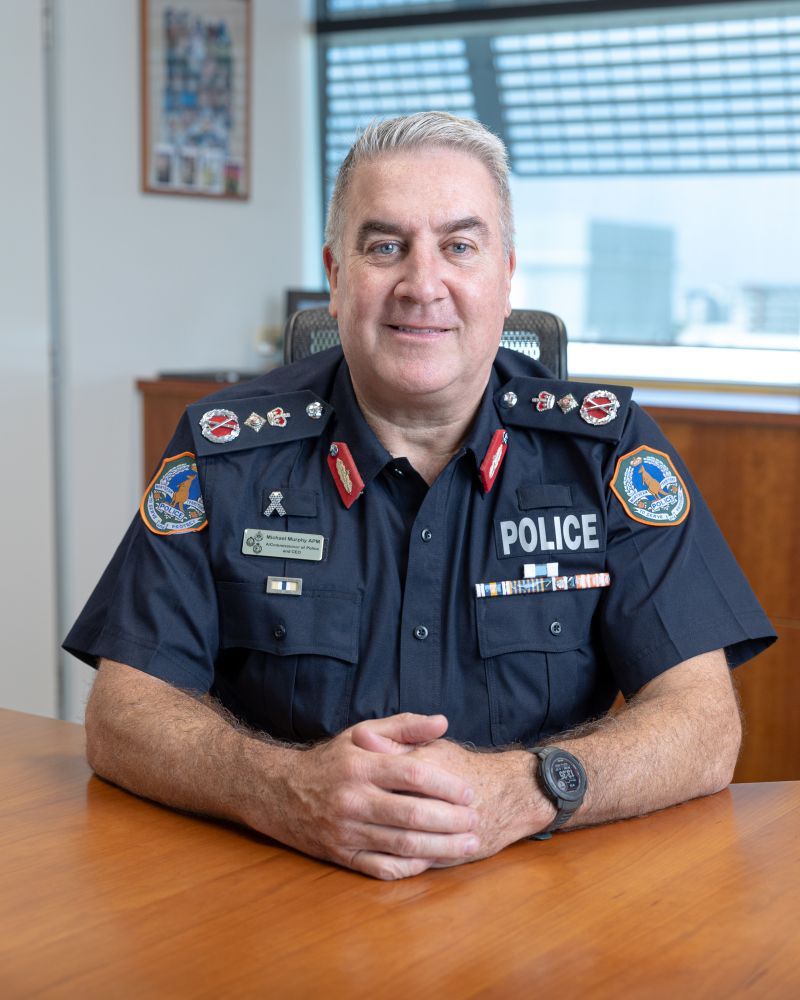 Commissioner of Police and Chief Executive Officer of Fire and Emergency Services
Michael Murphy APM
Michael Murphy APM joined the Northern Territory Police Force in July 1997 and has served in various roles across the NT within general duties and crime in Alice Springs, Hermannsburg, Papunya, Yuendumu, Kintore, Ngukurr, Katherine and Darwin. Mr Murphy's leadership strategy is to lead by example and to provide a respected and strong role model with clear and consistent values for colleagues. He promotes values-led leadership and a situational leadership style. 
Read more

Mr Murphy was appointed to Superintendent in 2008 and to Commander in 2011. He then went on to become Assistant Commissioner in 2017 and was then appointed to Deputy Commissioner Operations in 2018. 

Mr Murphy has been awarded the National Medal, the NT Police Service Medal and the Remote Service Ribbon. He was awarded the Australian Police Medal in 2018 for his distinguished service and his ability to shape strategic thinking.

Mr Murphy has a Diploma in Public Safety, a Graduate Certificate in Leadership and Strategic Management from Charles Darwin University and a Graduate Certificate in Applied Management from the Australian Institute of Police Management (AIPM) and has completed the AIPM Australian New Zealand Leadership Strategy.

Mr Murphy is also a member of the Board of Management for the NT Police Legacy.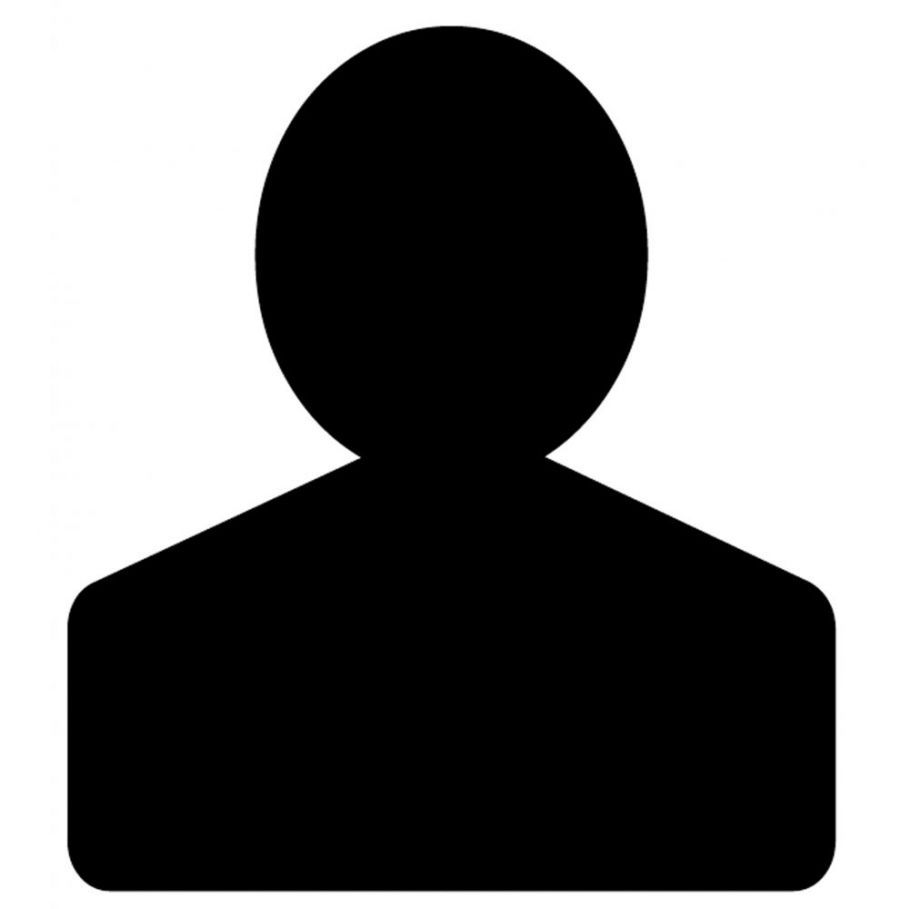 Chief Operating Officer
Keith Fernandez
Keith Fernandez was appointed as Chief Operating Officer on 20 May 2022. 
Keith commenced with the Northern Territory Police, Fire and Emergency Services in October 2020; providing executive strategic support to the Northern Territory Fire and Rescue Service and the wider-agency, including the Territory Controller in the delivery of COVID-19 quarantine arrangements at the Centre for National Resilience for the National Repatriation of Australians during the pandemic.
Read more

Keith's public service careers spans almost 30 years. Keith has held senior executive positions in a number of NT Government departments, including the departments of Treasury and Finance, Chief Minister and Cabinet, and the former department of Local Government, Housing and Community Development.

He has extensive experience in economics and environmental policy, intergovernmental relations and strategic policy, legal policy coordination, legislative and regulatory reform, Royal Commissions and Inquiries, corporate governance and business services.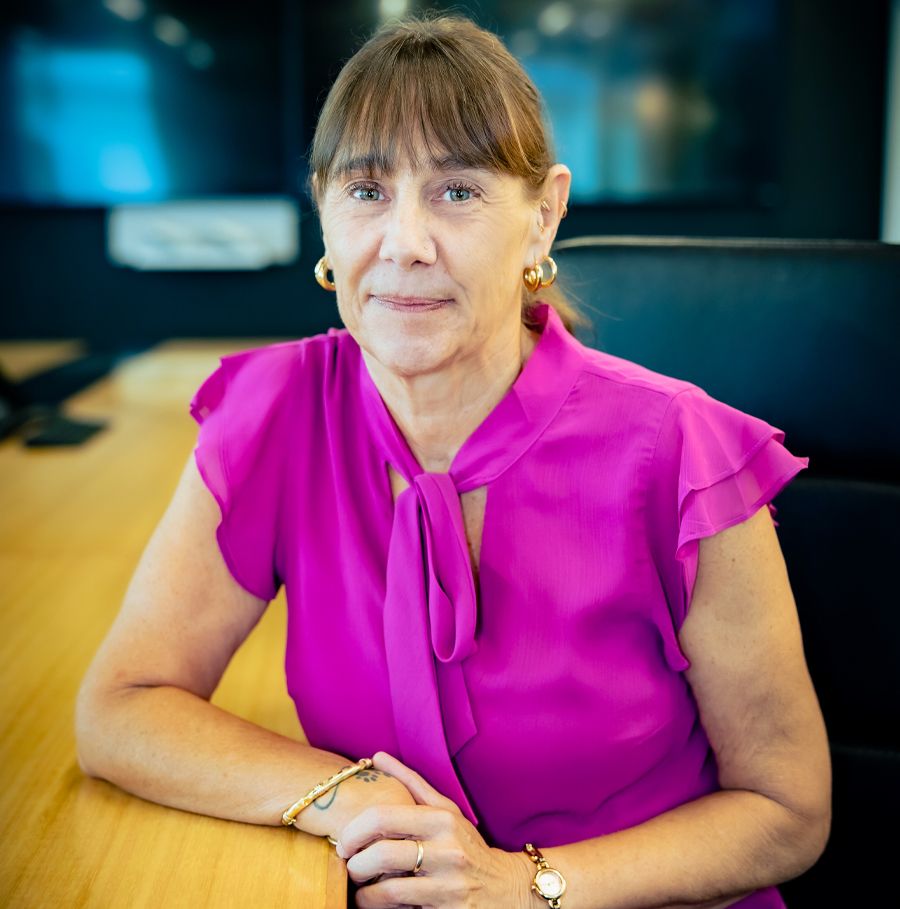 Chief of Staff
Lisa Wilson
Lisa was appointed to the position of Chief of Staff for the Office of the Commissioner and CEO in March 2022. 
She has 21 years' experience working with the Northern Territory Government of which 19 years were with the former Department of Housing and Local Government. 
During this period Lisa worked as a Public Housing Tenancy Officer, Ministerial Liaison Officer in Secretariat, Manager Housing Policy, Manager Law Reform Local Government, and for the last 8 years as Director of the Office of the Chief Executive. 
Read more

Lisa commenced with the Northern Territory Police, Fire and Emergency Services in September 2020 and was acting in the Chief of Staff position from March 2021. 

In her capacity as Chief of Staff, Lisa provides high level executive leadership and direction to the Office of the Commissioner and CEO, the executive of the tri-service and is the interface between the agency and the Minister. Lisa manages and leads the Governance and Business Improvement, Legal, Media and Corporate Communications, Secretariat and Strategic Policy business units.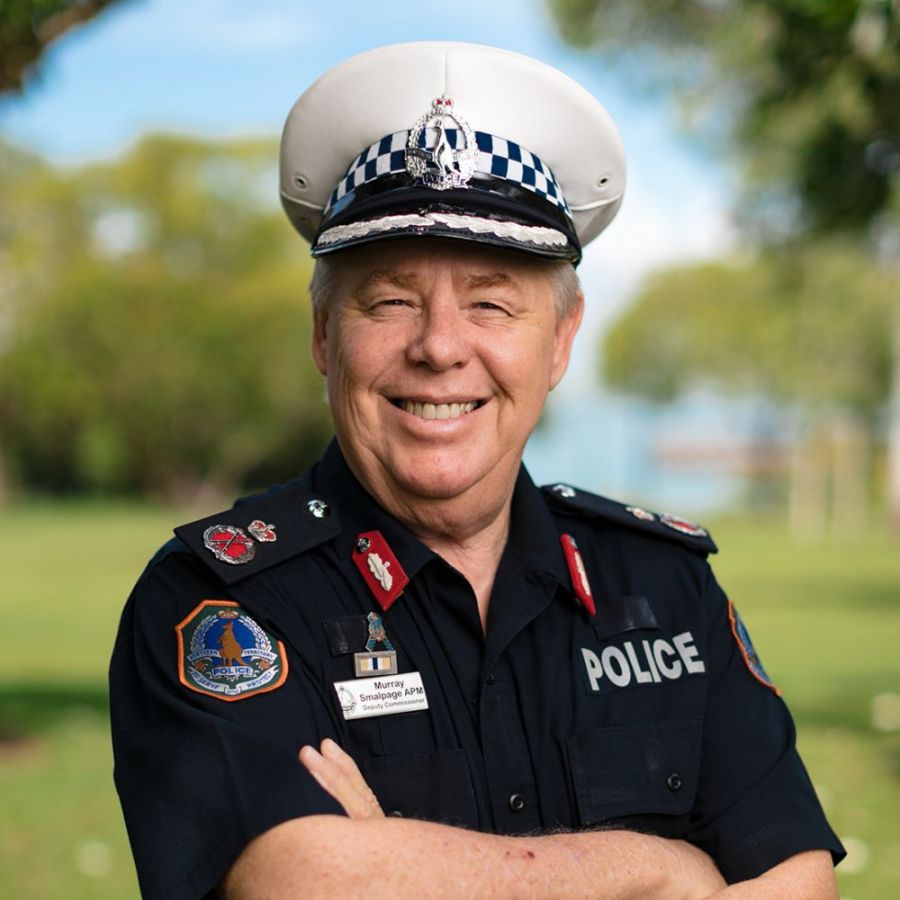 Deputy Commissioner People, Crime and Capability
Murray Smalpage APM
Murray Smalpage APM was appointed to Deputy Commissioner People, Crime and Capability with the Northern Territory Police Force in February 2020. Originally from the Western Australia Police Force, Deputy Commissioner Smalpage has been a police officer since 1979 and served in a number of roles, including positions in remote locations throughout WA. He brings extensive experience in remote, regional and CBD policing, accountabilities for professional standards, strategic abilities and demonstrated potential to develop capability across all areas of our police force.
Read more

After serving two years in Metropolitan WA as the Director of Intelligence, Murray returned to his self-declared home within the WAPF, the Regional WA Portfolio where he was promoted to Assistant Commissioner. The role included responsibility for and management of 124 police stations, 7 districts in the largest policing jurisdiction in the world. In May 2019, Murray was appointed to Assistant Commissioner Professional Standards.

Murray possesses a Master's Degree in Business Administration, and Diplomas in Policing, Criminal Investigations and Management. His strong leadership and positive influence has seen him on numerous state National Committee's and Boards. He received the Australian Police Medal in 2000 for distinguished service in Crime reduction and management strategies implemented as the OIC of the Midland Detectives.
Deputy Commissioner Operations and Road Safety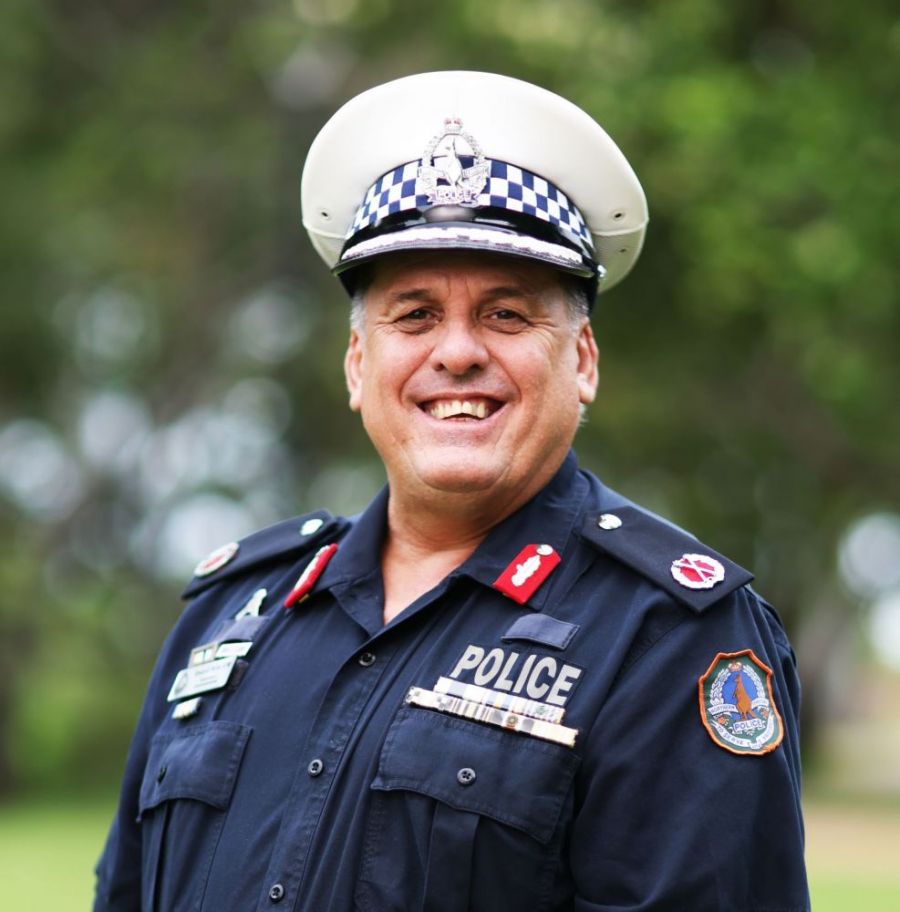 Assistant Commissioner People and Cultural Reform
Bruce Porter APM
Assistant Commissioner Bruce Porter APM joined the Northern Territory Police Force on 3 July 1989. Mr Porter has served in a wide range of policing areas, including the Territory Response Group, the Professional Standards Command and at the Northern Territory Police, Fire and Emergency Services College. Mr Porter was appointed to Assistant Commissioner in September 2021.
Read more

With more than 30 years experience as a Northern Territory police officer, Mr Porter has performed operational duties in locations including Alice Springs, Tennant Creek, Darwin and Katherine. He also spent 7 years in the Territory Response Group becoming a highly qualified Police Bomb Technician and has undertaken extensive frontline policing roles within positions of Watch Commander, Territory Duty Superintendent and Divisional Superintendent. Mr Porter also served 3 years within the Professional Standards Command ensuring the integral and ethical health of the police force.

During his career, Mr Porter has planned and coordinated numerous high-profile operations, including the Asia Pacific Economies Co-operation (APEC) 2000 Trade Ministers Forum and the 2005 Arafura Games. His career highlights include being appointed as Bomb Scene Coordinator for various National Counter Terrorism exercises, Accommodation Security Commander for the APEC Energy Ministers' Forum in 2007 and as a Bomb Technician on security team for 2000 Sydney Olympics receiving Olympic Citation.

Mr Porter was promoted to rank of Commander in 2014 to Northern Command having responsibility for 28 police districts covering the top half of the Territory. In February and March 2015, Mr Porter was the Regional Controller responsible for the emergency management of extreme weather events such as severe tropical cyclones Lam and Nathan, as well as major flooding and evacuation of Nauiyu Community (Daly River) over Christmas New Year 2015/2016. He was also Commander of NTPFES College for 3 years before becoming the Commander of Professional Standards Command.

Mr Porter's career achievements include receiving Police Commissioner Commendation in 1996 for conspicuous duty during a shooting incident where four police officers and a civilian were shot. He has also received letters of appreciation and recognition from deputy commissioners and assistant commissioners for duties performed. Mr Porter is a recipient of the NT Police Commissioner's Outstanding Leadership Medal and was awarded the prestigious Australian Police Medal in January 2015 as part of the Australia Day Honours.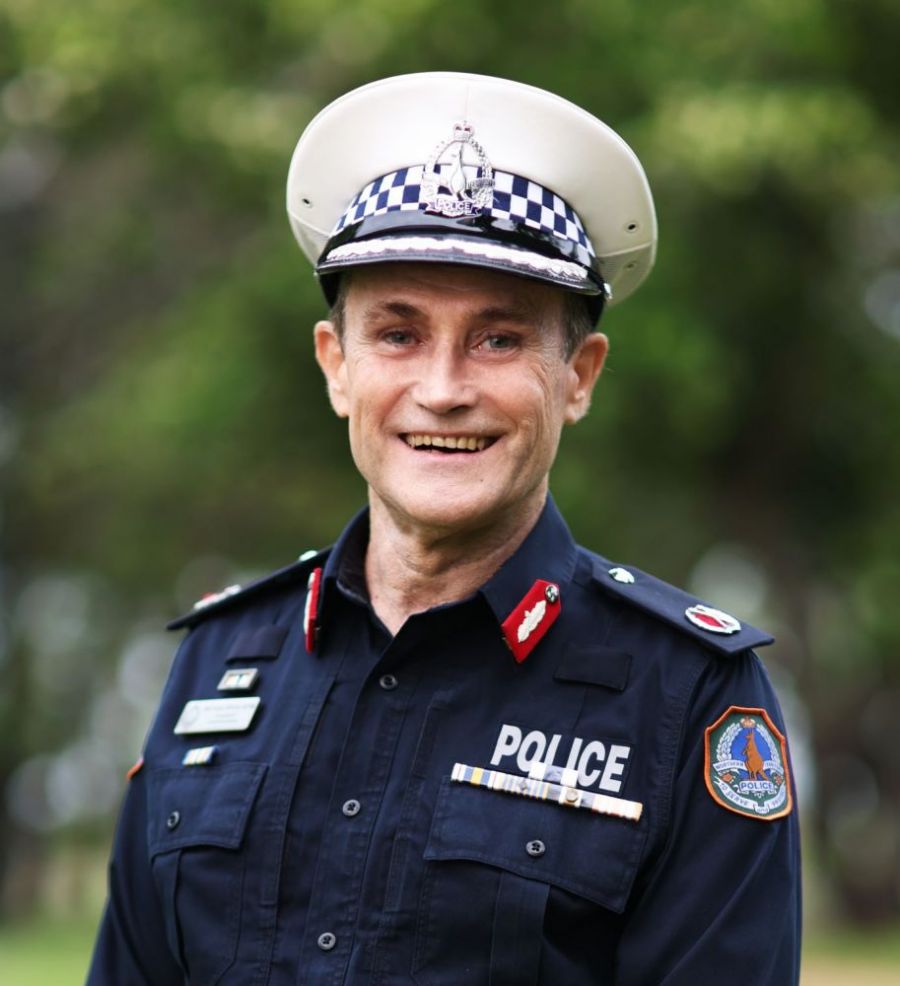 Assistant Commissioner Crime, Intelligence and Capability
Michael White APM
Assistant Commissioner White spent extensive periods acting as Assistant Commissioner and was previously promoted to Commander Southern in September 2017. Commencing with the Northern Territory Police Force in 1984, Mr White served in many areas around the Territory including Alice Springs, Batchelor, Nhulunbuy, Katherine and Jabiru.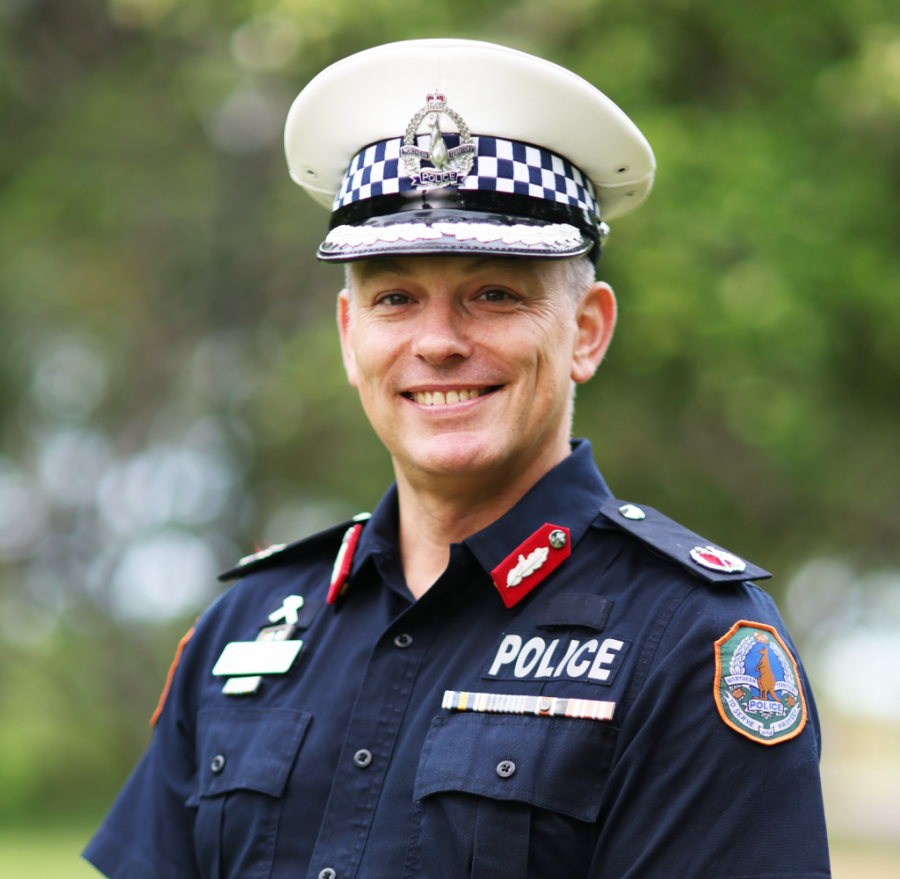 Assistant Commissioner Greater Darwin, Road Safety and Support
Travis Wurst
Assistant Commissioner Travis Wurst joined the Northern Territory Police Force in July 1995. Commencing as a general duties officer in Alice Springs, he has served in numerous remote communities across the Territory including Papunya, Yuendumu and Nhulunbuy. Mr Wurst Wurst has also performed in the role of Chief of Staff, directly supporting the Commissioner and CEO, and was appointed to Assistant Commissioner in September 2021.
He holds undergraduate degrees in Law and Investigations as well as a Master in Investigations. 
Read more

In 2000, Mr Wurst moved into the Investigations stream, becoming a Detective in 2002 while working in the Sexual Crimes Unit. Following promotion in 2005 to Detective Sergeant, he move across to Major Crime.

A change of pace beckoned and in 2007; he moved with his wife, Jodi, to the Arnhem Land community of Nhulunbuy. In 2010, he swapped the tropics for the desert where he took up a role as OIC of the central Australian remote stations from Alice Springs. 

In July 2011, Mr Wurst moved back into Investigations as the local Crime OIC. He was promoted to Superintendent in 2013 and was posted to Alice Springs. This role saw him presiding over a challenging period where significant positive community safety outcomes were achieved through unique management of unsafe alcohol consumption. 

2016 brought a move back to Darwin to the Superintendent Major Crime role before moving to the Commander Crime position. In 2019, as Commander Darwin, Travis operated as the Regional Emergency Management Controller for major cyclone weather events, and more recently, he led the Police Operations Centre for Operation Moor – the response into the shooting deaths of four people in Darwin on 4 June 2019.

Mr Wurst took on the role of acting Assistant Commissioner Greater Darwin, Road Safety and Support early 2021 and was appointed to the rank in September 2021.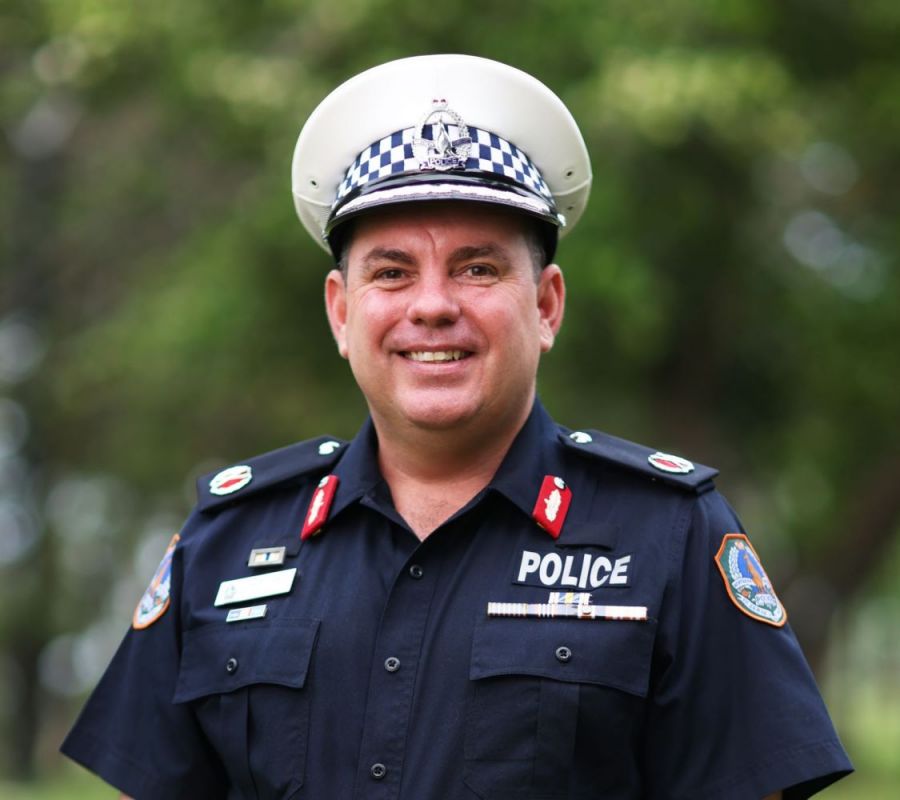 Assistant Commissioner Regional and Remote Operations
Martin Dole 
Assistant Commissioner Dole joined the Northern Territory Police Force in 1997. During his 24 years of service, Mr Dole has served in a number of locations including Alice Springs, Yuendumu, Ti Tree and Darwin.
After gaining his Detective designation in 2004, Assistant Commissioner Dole has spent the past 17 years in investigative roles. He has worked in a wide range of sections including the Crime Intelligence Bureau, Regional Investigations, Sexual Crime Unit, Major Crime Unit, Special Operations Section, Drug Enforcement Unit, Criminal Investigation Development Unit, Darwin Major Crash Investigations, Serious Crime and Special References Unit. His broad knowledge in investigations, professionalism and integrity has seen him assigned to numerous very public and high profile cases.
Mr Dole was appointed to the position of Assistant Commissioner, Regional and Remote Operations, commencing as at 2 December 2021.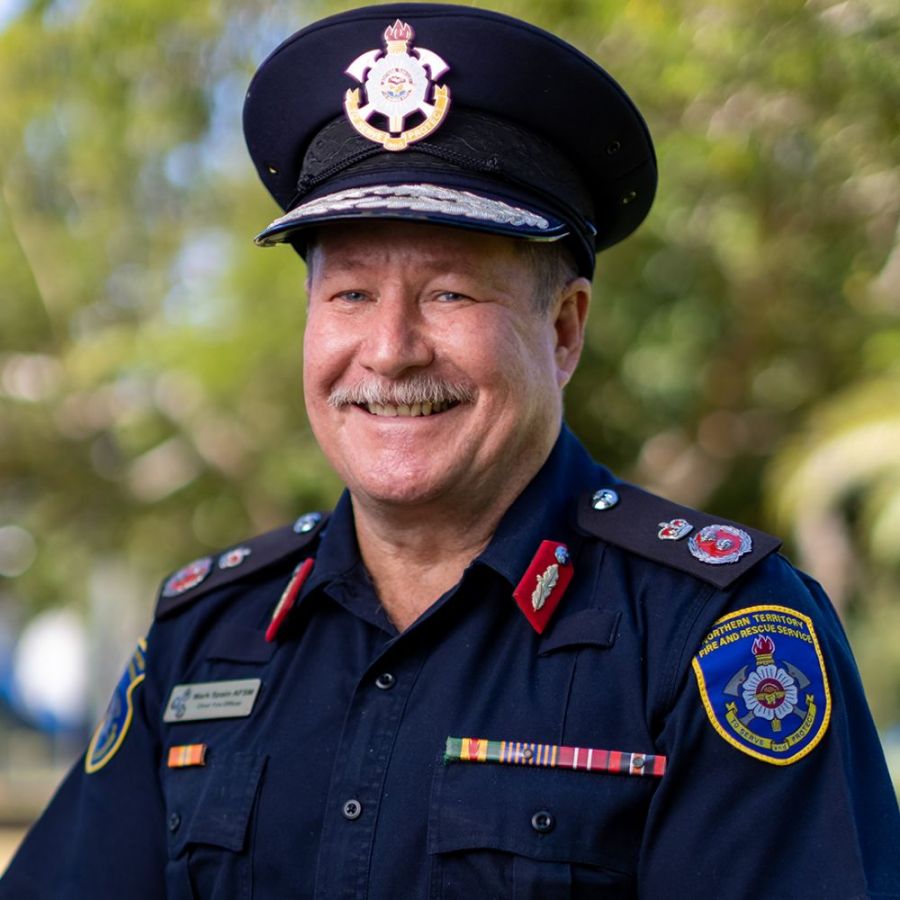 Chief Fire Officer, Northern Territory Fire and Rescue Service
Mark Spain AFSM
Mark Spain AFSM was appointed Chief Fire Officer of the Northern Territory Fire and Rescue Service on 11 July 2016.
Mr Spain joined the NTFRS Operations D Watch, Darwin in 1986 after completing his recruit program with the, then, Western Australian Fire Brigade. Most of Mr Spain's career has been with the Northern Territory Fire and Rescue Service, having been promoted to Station Officer in 1994 and transferring to Operations B Watch before taking a two year posting as the OIC of Jabiru's Emergency Response Area.
Read more

In 1997, Mark transferred back to Operations A Watch and then transferred to Training and Development for two years with several career highlights including delivering two recruit programs as the lead instructor training fire service members from Kupung, West Timor.  Mr Spain also implemented new breathing apparatus sets into service, along with the Freight liners FL80s and TELESQIRTS aerial/pumpers program.

In 2001, Mark laterally transferred as a senior firefighter to the ACT Fire Brigade experiencing the 2001 and 2003 Canberra fires, and in 2004 had relocated to Ballarat Victoria as a Structural Instructor for the Country Fire Authority before returning to the NTFRS in 2005 as a Senior Station Officer. Mark was promoted to District Officer in 2008 and was OIC across a number of Commands including Training and Development, Capability and Development, Fire Safety and Operations Darwin and Northern.

Mark has a Graduate Certificate in Applied Management and completed the Strategic Command Program through the AIPM.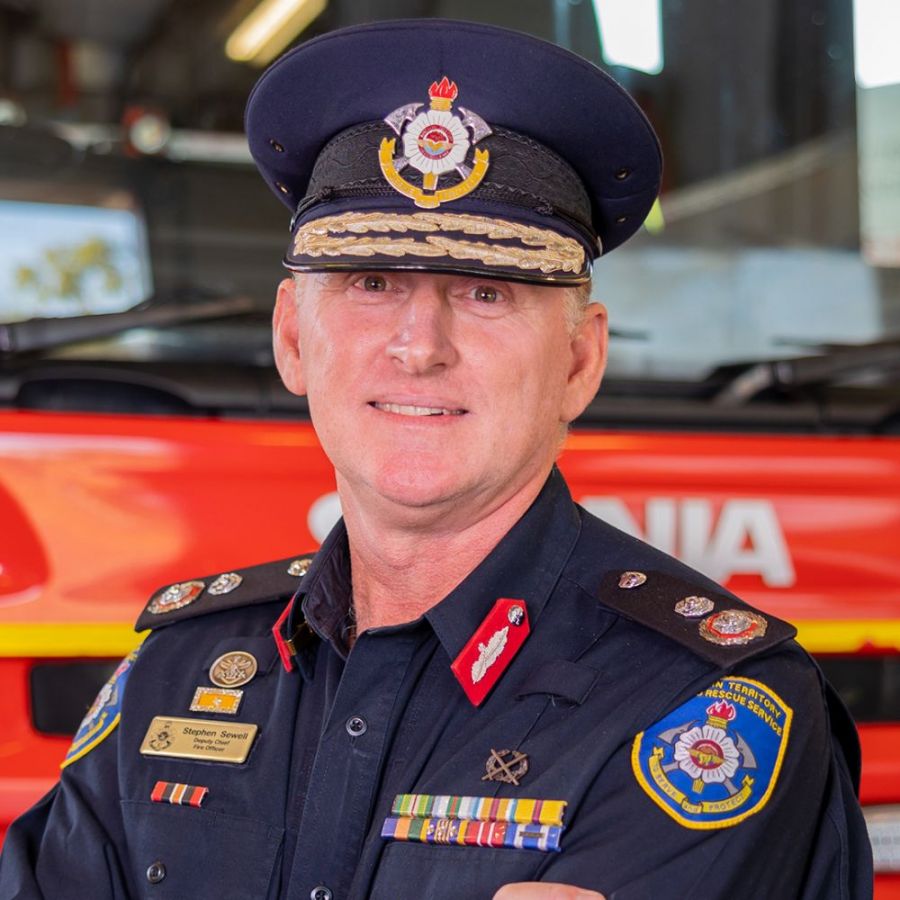 Deputy Chief Fire Officer, Territory Operations
Stephen Sewell
Stephen Sewell was appointed to Deputy Chief Fire Officer of the Northern Territory Fire and Rescue Service in November 2020.
Mr Sewell's career includes service in the Australian Army and the Northern Territory Fire and Rescue Service. In these roles, he has contributed to military operations and preparedness, operational firefighting, training and development, fire safety, recruitment and community engagement functions.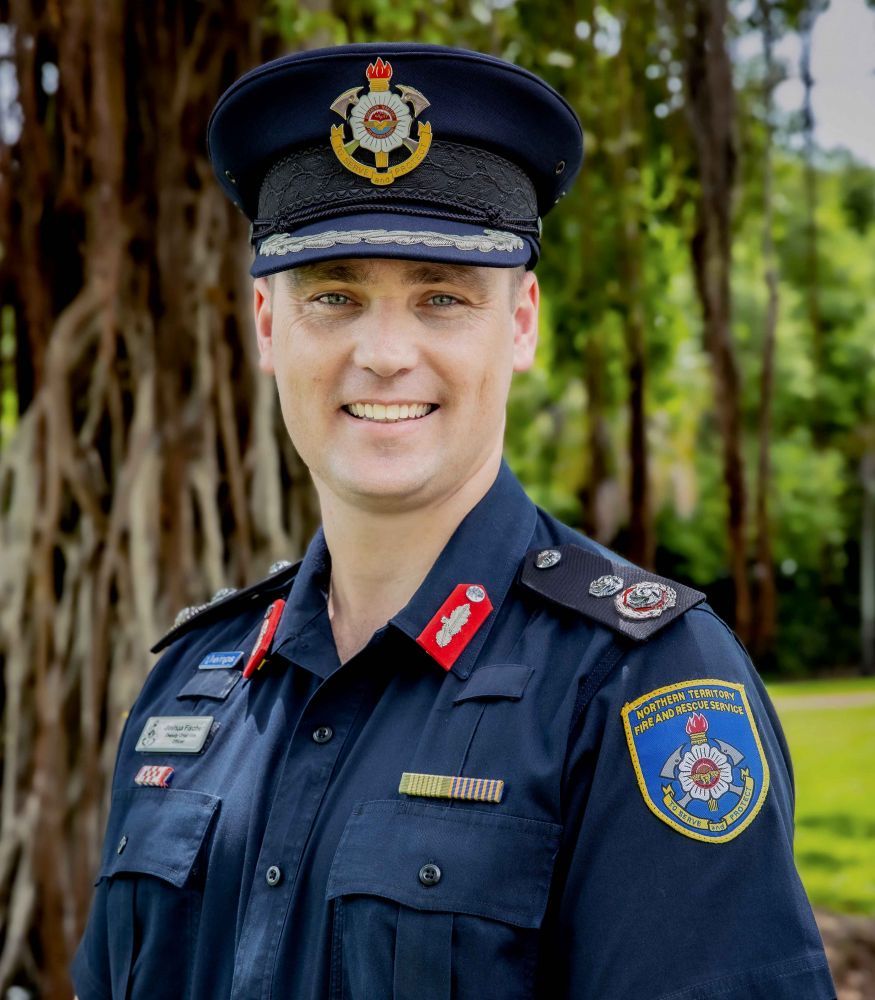 Deputy Chief Fire Officer, Strategy and Capability
Joshua Fischer
 Joshua Fischer was appointed to Assistant Chief Fire Officer of the Northern Territory Fire and Rescue Service in November 2020.
Previously the Assistant Director, Operations at Bushfires NT, Mr Fischer's career includes employment in firefighting services in both Victoria and the Northern Territory. In these roles, he has contributed directly to leading large-scale fire and emergency related incidents including response to significant wildfires throughout the Territory and performing the role of Incident Controller during periods of Catastrophic Fire Danger throughout the Darwin Rural area in 2020.
Read more

With several years serving as a volunteer in Country Fire Authority (CFA) in Victoria and over 15 years' in fire and emergency management, Mr Fischer has extensive experience leading the management and coordination of prevention, preparedness and response as well as strategic control and coordination for major emergencies.

Mr Fischer holds a Diploma of Public Safety (Firefighting Management), and is currently completing a Graduate Certificate in Business (Public Sector Management) and awarded the National Emergency Medal – Vic Fires 2009 and Victorian Country Fire Authority Service Medal.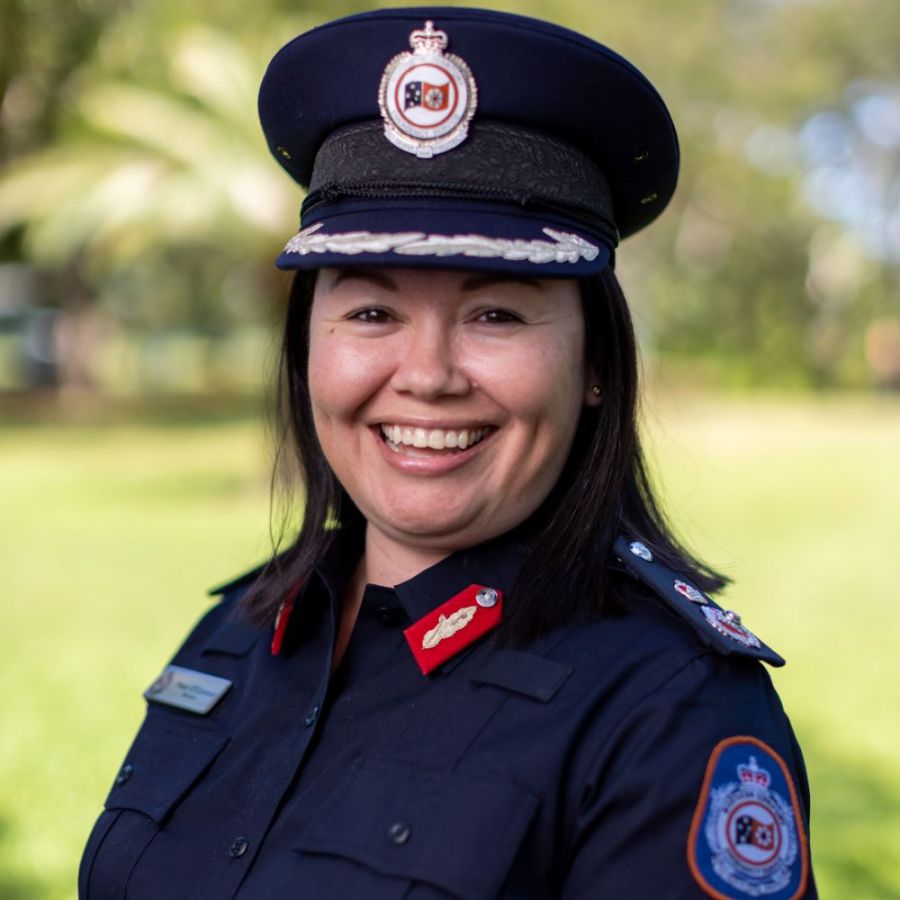 Director, Northern Territory Emergency Service
Fleur O'Connor
Fleur O'Connor brings a wealth of experience to the role of Northern Territory Emergency Service (NTES) Director. Commencing with our organisation in January 2010, Ms O'Connor has worked in a variety of senior roles including Senior Strategic Policy Officer to the former Northern Territory Fire, Rescue and Emergency Services (NTFRES), Assistant Manager Volunteer Training Unit NTFRES, Assistant Director Secretariat and Protocol, Assistant Director Legislative Reform Unit, Departmental Liaison Officer and Staff Officer to the Commissioner and CEO. She was also a volunteer at the Virginia/Bees Creek Volunteer Fire Brigade and was Captain of the unit for over five years, ensuring operational readiness of the unit and managing its volunteers. 
Read more

Ms O'Connor has completed AIIMS Level 2 incident controller qualification and has been part of the Emergency Operations Centre (EOC) in a variety of roles over the years, most recently in response to Tropical Cyclone Trevor. She has been observed as calm during periods of high pressure and able to bring meaningful contributions to EOC debriefs. 

Ms O'Connor has actively contributed to the strategic direction of NTES, having developed and implemented business plans which align with NTPFES strategic priorities. She has also led work to reform the Emergency Management Act and has been appointed to the Senior Officers Cohort of Australasian Fire and Emergency Services Council (AFAC).