When a tropical cyclone moves across or near the coast, it can cause sea levels to rise higher than the normal tide levels.
This is called a storm surge and is the result of the strong onshore winds and/or reduced atmospheric pressure.  Storm surge may also be formed by intense low-pressure systems.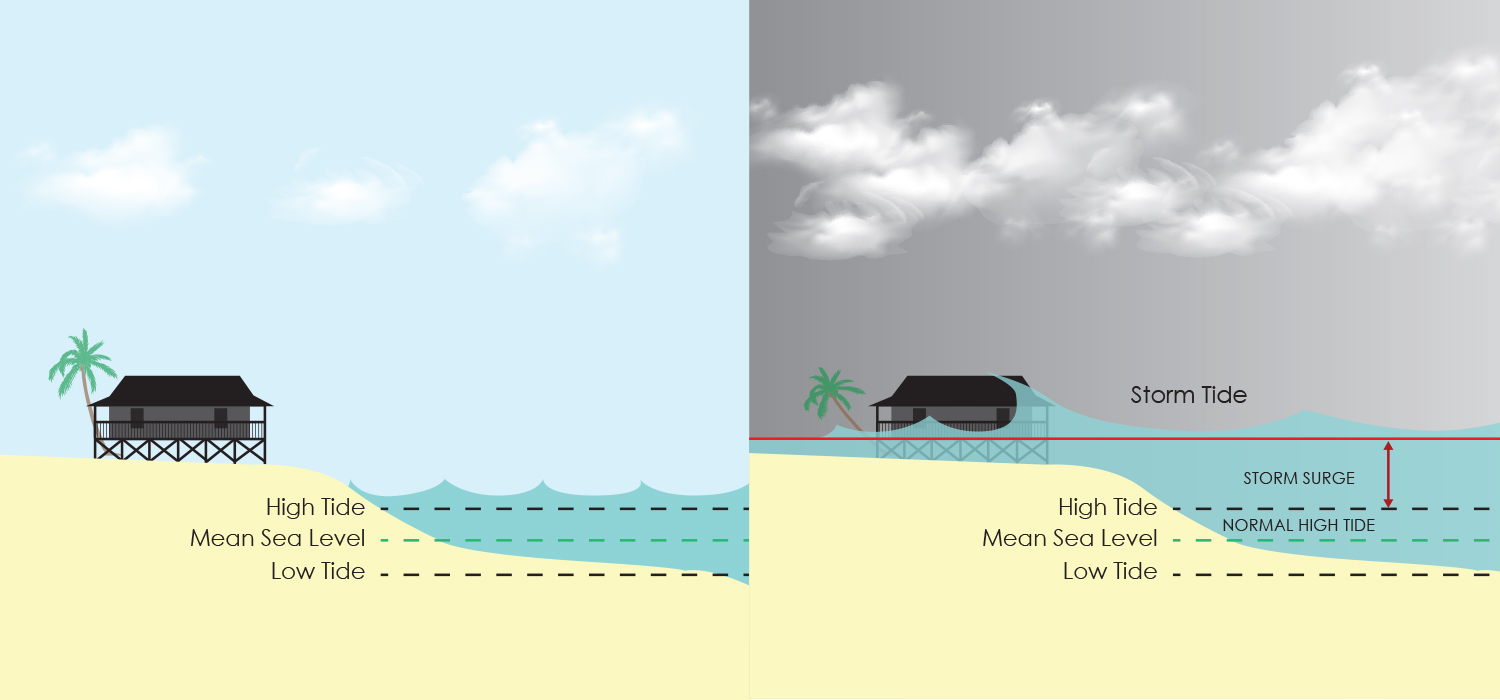 The peak storm surge level does not necessarily occur as the cyclone crosses the coast but could be reached up to several hours prior to landfall.  A cyclone does not need to cross the coast for a storm surge to affect low lying areas on the coast.
Breaking waves on top of the surge act like a giant bulldozer, sweeping everything in its' path.  However the worst impacts occur when the storm surge arrives on top of a high tide.  Worldwide, storm surges have been responsible for the major proportion of loss of life associated with cyclones.
People who live in low lying coastal areas need to be aware of storm surge dangers and be prepared to evacuate to higher ground when advised by the counter disaster authorities.