Launched in 1985, the Junior Police Ranger (JPR) program was an initiative of the NT Government and the NT Police, Fire and Emergency Services. It was developed as part of a strategy to combat a perceived drop in civic mindedness among our youth.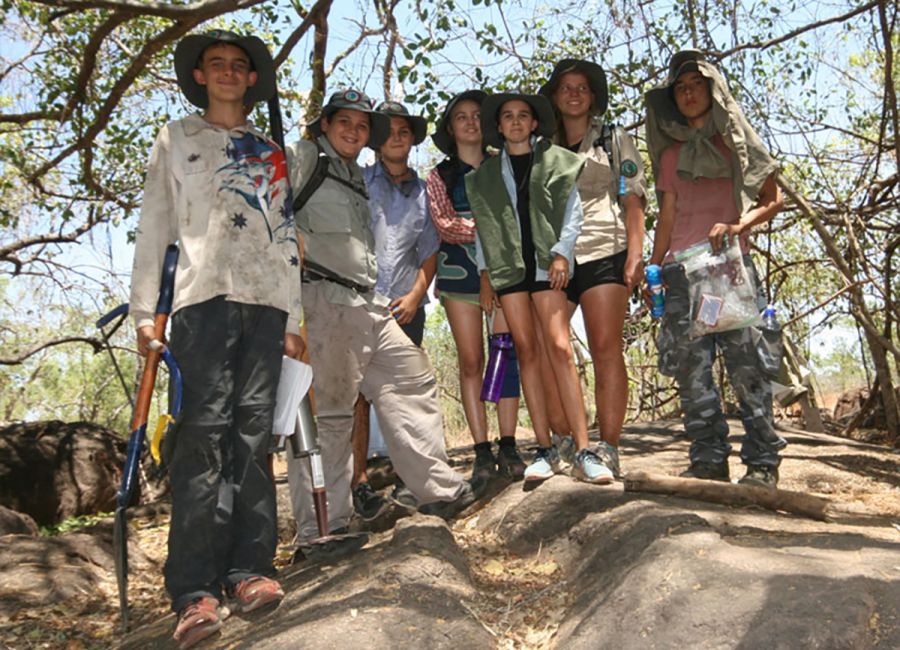 About the program
The JPR program develops the leadership skills of young people by providing activities not generally available at schools. It is designed to boost a range of practical skills (from public speaking to orienteering) and self esteem amongst the participants, enabling them to pass these skills on to their peers.
Junior Police Rangers will often go on to play leading roles in their community.
Recruitment process begins in July every year targeting Year 6 students and application close 15 October each year, each child participates in the program over a 3 year period, commencing in Year 7 and finishing at the conclusion of Year 9.
The first two years of the program are teaching phases, and the last (Senior) year is spent by the participants as supervised instructors/mentors of the more junior Rangers.
Subjects and Activities

Some of the subjects and activities offered are:

Abseiling
Camping, hiking and survival bushcraft
Canoeing, boat handling and water safety
Community service
Drill
First Aid incident management skills
Instructional techniques
Lesson preparation and planning
Life saving - undertaking the Bronze Medallion
Navigation and orienteering
Public speaking
radio communication

 

The JPR program supports community service to several charities and organisations

Selection Criteria

The following areas are taken into consideration in selecting Junior Police Rangers:

Commitment
Swimming Test – 4 laps of 25m pool, one of each survival stroke
Sport participation and recreational activities
Communication skills
General behaviour
Academic achievement
Recommendations of teachers and one other person who is not a parent or relation.

Uniform

JPRs are required to wear a uniform which consists of:

a blue JPR shirt and cap;
a black/navy skirt or shorts; and
white socks and runners.

Costs/fees

$700 (inc GST) per year for uniforms, travel, food and activities 
$100 (inc GST) per year for the Goanna Park Project

Attendance/meeting details

There are three types of JPR group meetings.

WEEKLY MEETING - Once a week during the school week:

JPR groups meet once a week over a three year period at the Northern Territory Police, Fire and Emergency Services College, in the Peter McAulay Centre in Berrimah.
Meeting times are from 4pm to 6pm on either Tuesday, Wednesday or Thursday (depending on the group).
Full attendance is required at all sessions.
Rangers are expected to organise their own transport to the meetings.

 

SCHOOL HOLIDAY CAMP - all camps are required.

The JPR program concludes early December each year and recommences February of the following year.

Goanna Park project

The JPR program owns Goanna Park, a youth camping ground administered by the program's Coordinators, Police Commissioner's representatives and the donor of the land, Mr Terry Baldwin.

It is located on the Arnhem Highway, 80 kilometres east of Darwin. The site comprises 22 hectares, with another five hectares under continuing lease. It has a large lake for water activities and both undercover accommodation, amenities and camping facilities.

The camp is available to schools, disadvantaged groups, sporting bodies and remote area youth groups to use for recreation, training and sporting activities. It is undergoing major redevelopment to enable disabled and other community youth groups to share its resources.

The Goanna Park receives support from the Variety Club of the Northern Territory.