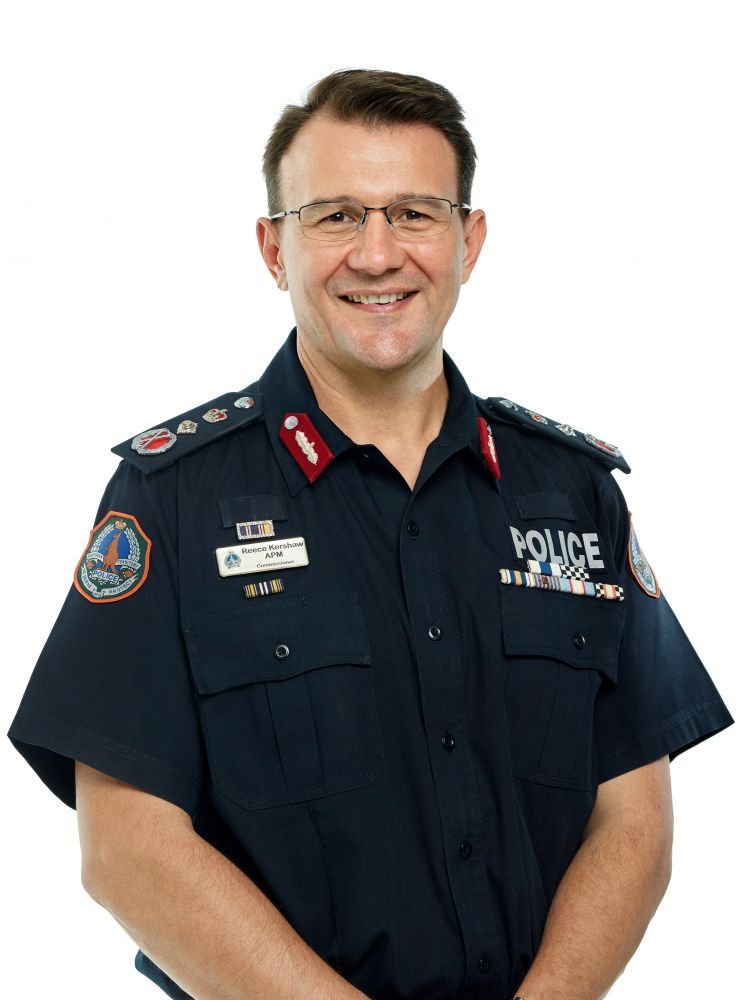 Commissioner of Police and Chief Executive Officer of Fire and Emergency Services
Reece P Kershaw APM
Mr Reece P Kershaw was appointed Commissioner of Police and Chief Executive Officer of Fire and Emergency Services on 14 April 2015. His service in the Northern Territory Police Force (NTPF) includes the positions of Assistant Commissioner Crime and Specialist Services and Darwin Metropolitan Service. Prior to this he was with the Australian Federal Police, including secondments to the National Crime Authority, the Australian Crime Commission and overseas postings to The Hague, East Timor and the Solomon Islands. Commissioner and CEO Kershaw was awarded the Australian Police Medal (APM) in the Australia Day Honours List in 2016, he is a recipient of the NTPF Outstanding Leadership Medal, was a Visiting Fellow for the Police Executive Leadership Program at the Australian Institute of Project Management (AIPM) and has completed the Australia New Zealand Police Leadership Strategy Program. He is a Graduate of the FBI Law Enforcement Executive Development Program and the Australian Institute of Company Directors. He holds a Master of Business Administration (MBA), Graduate Certificate in Business (Banking) and Certificate in Business (Europe).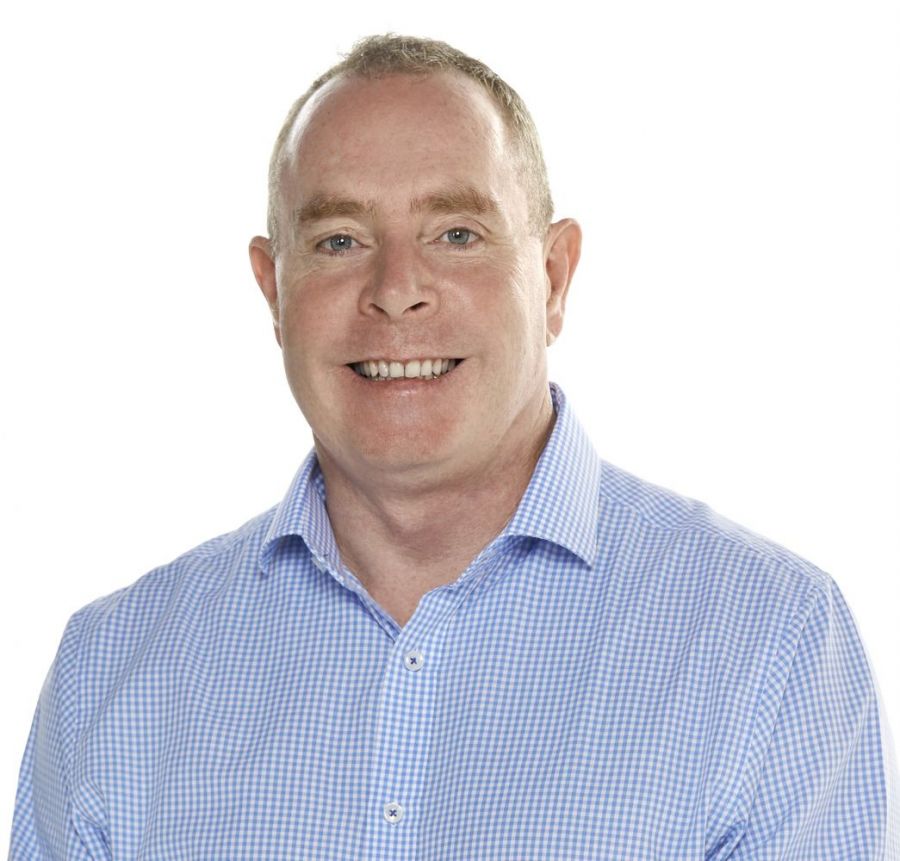 Executive Director Operational Support Directorate
Michael Nelson Willis ASM
Mr Nelson Willis was previously the Deputy Commissioner / Deputy Chief Executive of the New South Wales Ambulance Service with over 15 years' experience in delivering Corporate Services which has included fleet management, organisational wide risk management, infrastructure, procurement and management of organisational budgets. 
Mr Willis holds a Masters in Emergency Management, Executive Masters in Public Administration, Bachelor of Health Science and Associate Diploma in Management and was the preferred candidate in a strong field of applicants.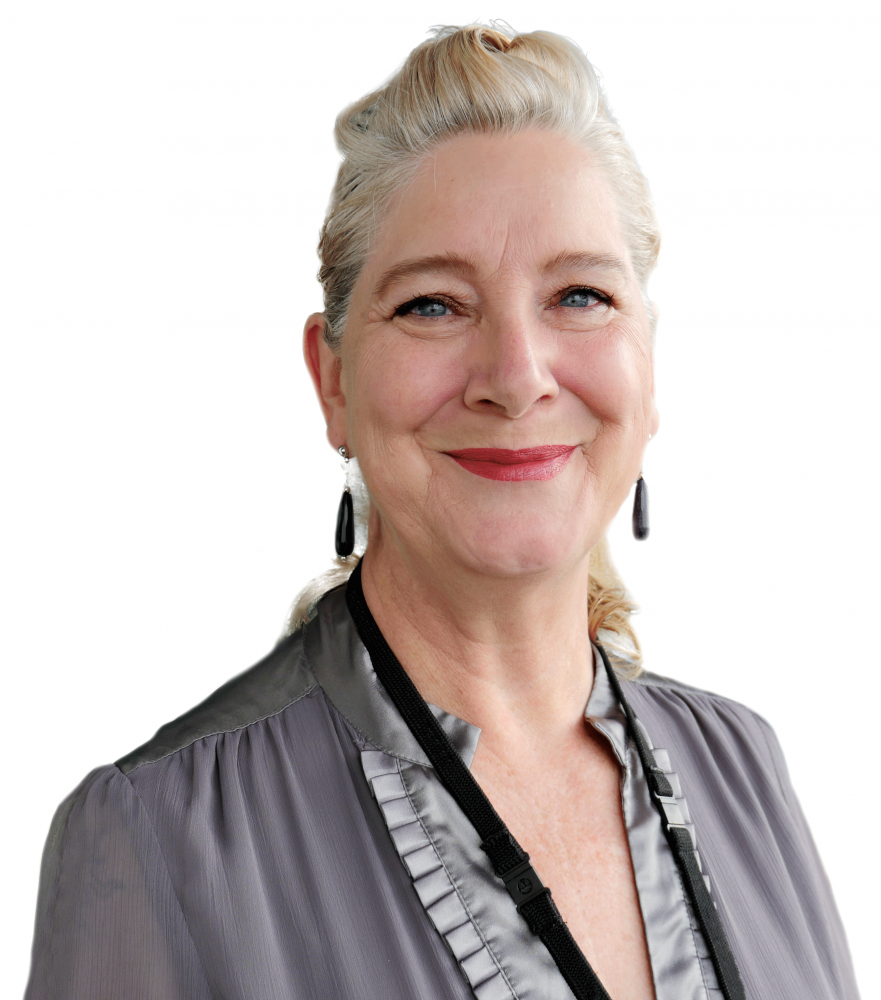 Chief of Staff
Annette Turner Duggan
Ms Turner Duggan is currently the Manager College Education Services NTPFES and prior to that was the Learning and Development Officer, Capability Development with the College. Ms Turner Duggan's career includes roles in learning and development with Department of Health and in national training and development roles. 
Ms Turner Duggan has a range of qualifications in Public Safety, Emergency Management and Disaster Management, Organisational Development and Human Resources and has a Master of Arts (Organisational Communication).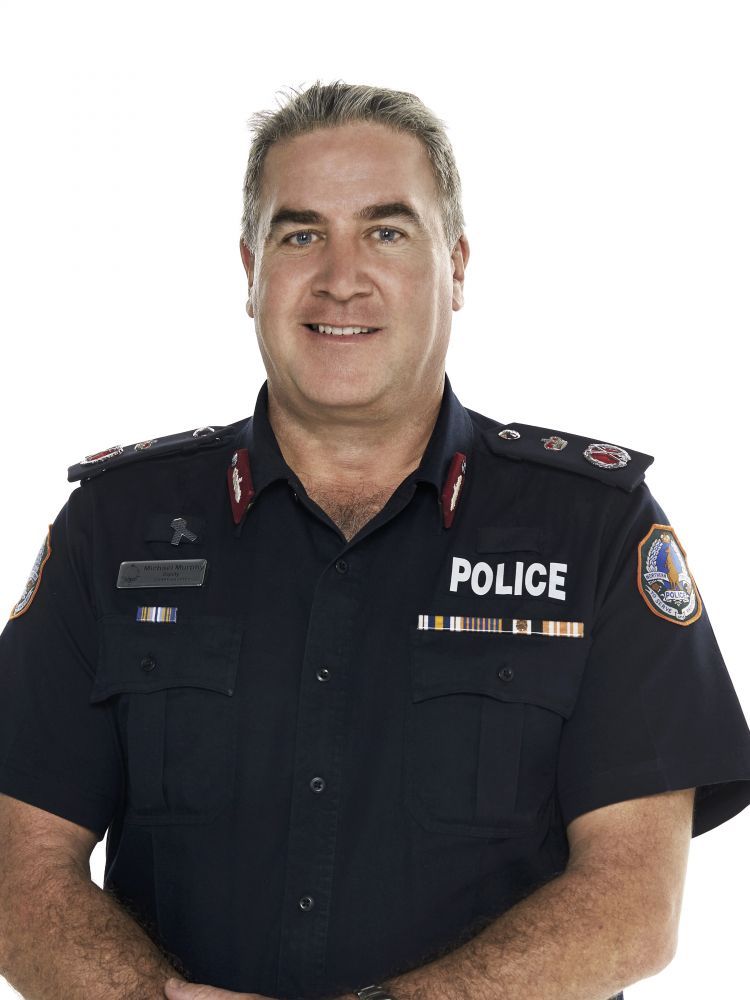 Deputy Commissioner, Operations
Michael Murphy APM
Deputy Commissioner Michael Murphy joined the Northern Territory Police Force in July 1997 and has served in various roles across the NT within general duties and crime in Alice Springs, Hermannsburg, Papunya, Yuendumu, Kintore, Ngukurr, Katherine and Darwin.
In 2008 Michael was appointed to Superintendent, in 2011 appointed to Commander, in 2017 appointed to Assistant Commissioner, and in 2018 appointed as Deputy Commissioner Operations.
Michael is a member of the Board of Management for the NT Police Legacy.
Michael has been awarded the National Medal, the NT Police Service Medal and the Remote Service Ribbon. He was awarded the Australian Police Medal in 2018 for his distinguished service and his ability to shape strategic thinking.
Read more

He has a Diploma in Public Safety, a Graduate Certificate in Leadership and Strategic Management from Charles Darwin University and a Graduate Certificate in Applied Management from the Australian Institute of Police Management (AIPM) and has completed the AIPM Australian New Zealand Leadership Strategy.

DC Murphy's leadership strategy is to lead by example and to provide a respected and strong role model with clear and consistent values for colleagues. He promotes values-led leadership and a situational leadership style.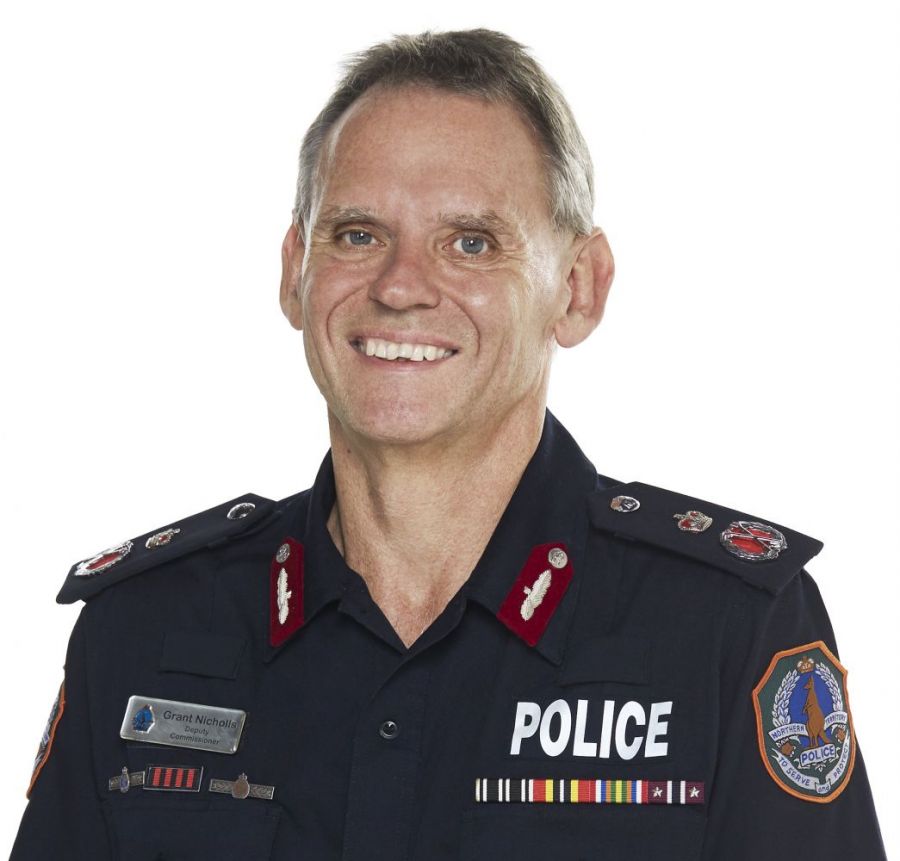 Deputy Commissioner, Investigations and Capability
Grant Nicholls
Deputy Commissioner Grant Nicholls was appointed Deputy Commissioner of Police on 12 December 2016. He commenced service in the Northern Territory Police Force in June 2016, from New Zealand, to oversee the Northern Territory Police, Fire and Emergency Services, Capability Audit.
His service in the New Zealand Police began in 1985 and includes positions in several districts, criminal investigations, general duties, and urban and rural policing.
Read more

He has held the positions of Acting Deputy Commissioner for District Operations; Acting Deputy Commissioner for Resource Management; National Operations and Deputy Commissioner Operations; and Assistant Commissioner positions covering Strategy, Policy and Performance, Specialist Operations; and District Commander for the Eastern Police District of New Zealand.

He has been involved in a number of major operations and criminal investigations as Response Coordinator, Officer in Charge, and Incident Controller. He was deployed to Thailand as a Contingent Commander after the 2004 tsunami, for which he was awarded a Special Services Medal. He has also served in Glasgow and Timor Leste, and has observed policing in the USA and Canada.

He is the holder of Masters Degrees in Public Policy and Administration and Management, a Graduate Diploma in Emergency Services Management, a Diploma in Business Studies, Advanced Certificate in Terrorism Studies, and is a qualified Detective.

He has also held the honorary rank of Colonel Commandant of the Corps of the Royal New Zealand Military Police.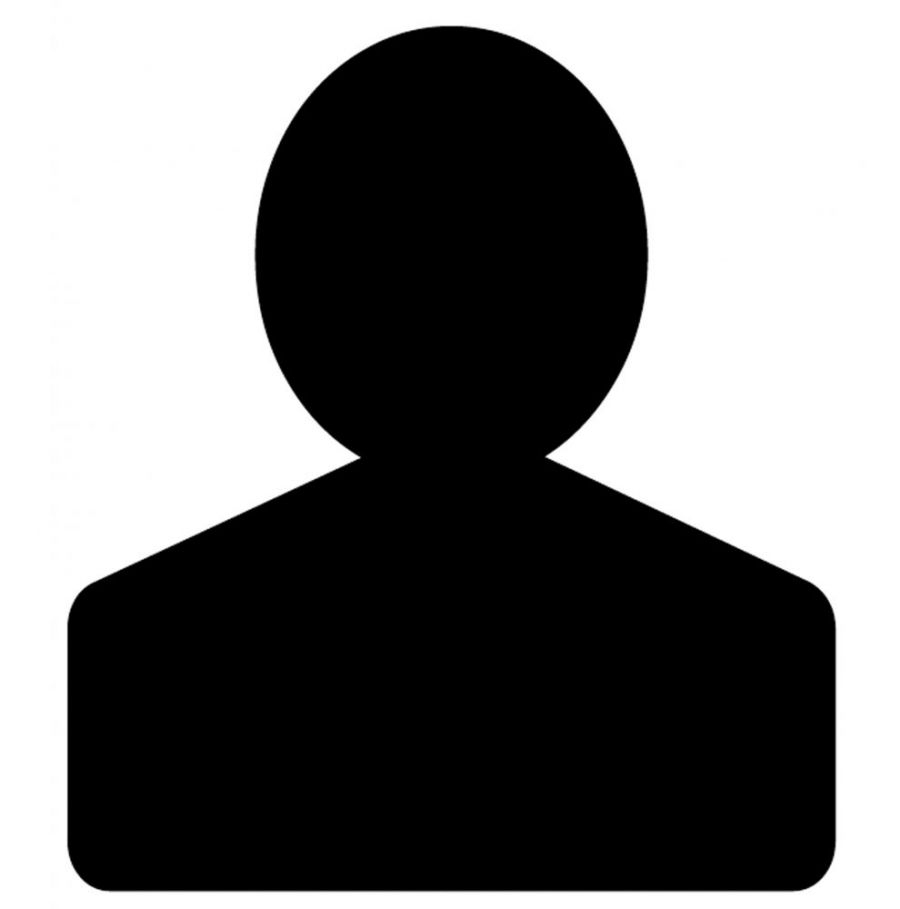 Assistant Commissioner, Crime and Integrity
Assistant Commissioner, Crime and Integrity
Currently under recruitment.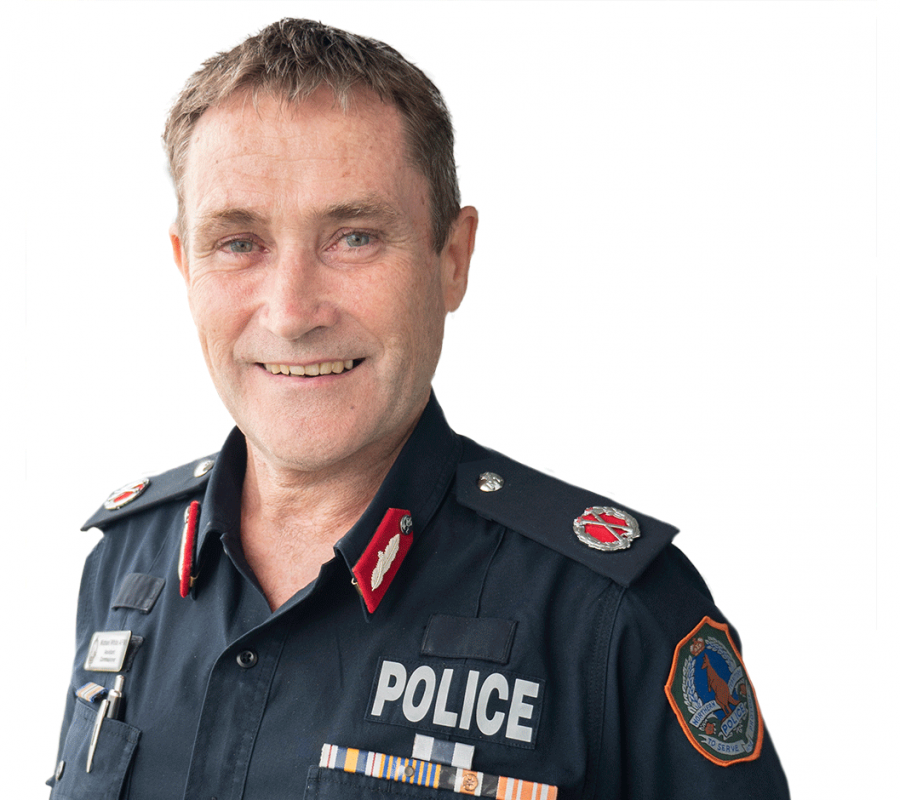 Assistant Commissioner, Darwin and Support
Michael White APM
Assistant Commissioner White spent extensive periods acting as Assistant Commissioner and was previously promoted to Commander Southern in September 2017. Commencing with the Northern Territory Police Force in 1984, Mr White served in many areas around the Territory including Alice Springs, Batchelor, Nhulunbuy, Katherine and Jabiru.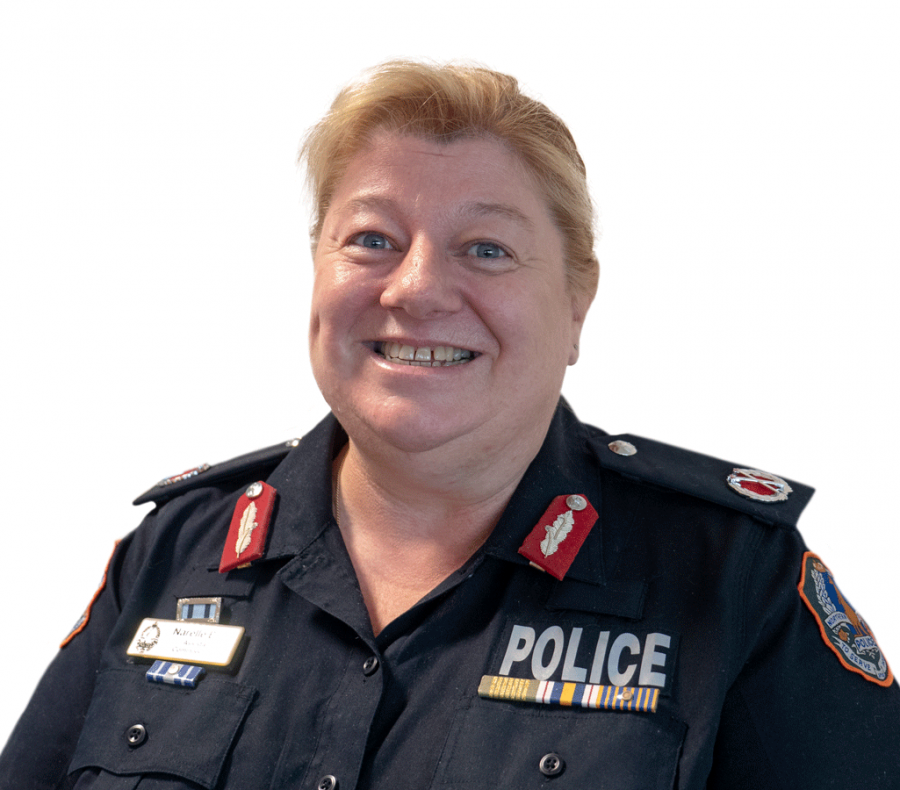 Assistant Commissioner, Regional Operations
Narelle Beer
Ms Beer comes to us from Victoria Police and has over 30 years policing experience. She brings a wealth of knowledge in leadership, ethics, integrity and standards achieved throughout her diverse career in operational, strategic and business policing roles. Those roles included Divisional Commander, Local Area Commander and Manager Professional Standards Command where she was responsible for developing, leading and promoting statewide multi-agency transformation and modernisation strategies to reduce high harm crime incidents. 
About

Ms Beer holds a Bachelor of Arts, Bachelor of Laws, Graduate Diploma in Law, Graduate Diploma in Executive Leadership, Graduate Diploma in Public Administration and Masters in Police Leadership and Management.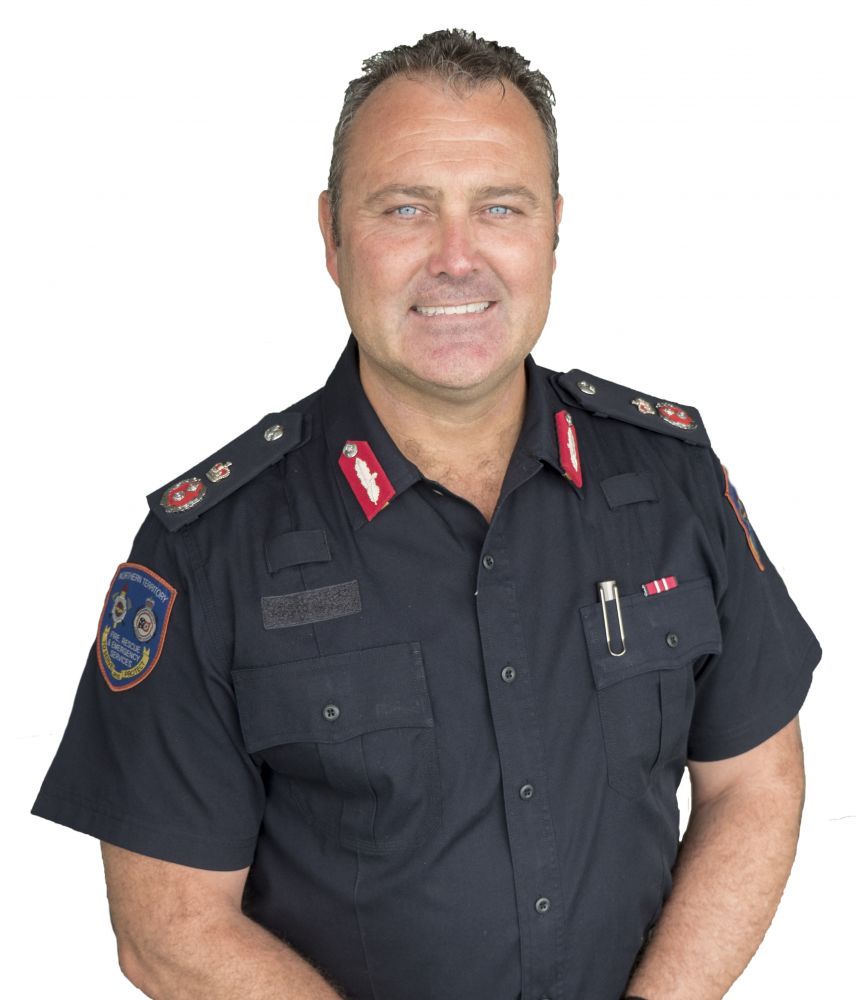 Executive Director – NT Fire, Rescue and Emergency Services
David Willing
Mr Willing has considerable expertise in negotiating strategic outcomes and possesses extensive experience across multiple government agencies in the emergency response and recovery space, including a strong understanding of considerations from the regional and remote perspective having lived and worked in Alice Springs and Nhulunbuy prior to moving to Darwin in 2010.
Mr Willing has held several Executive Director roles across government, including most recently as Executive Director Security & Government Services, a position which saw him gain a wealth of experience in the natural disaster recovery program, which will serve the NT Fire, Rescue and Emergency Services (NTFRES) portfolio well.
Read more

Mr Willing was first appointed as an Emergency Recovery Coordinator in 2011 following Tropical Cyclone Carlos. Following this initial appointment, Mr Willing has led emergency recovery operations across the Territory for almost every major event since, including multiple flood events in Daly River, Beswick and Edith River; initial recovery following Tropical Cyclone Lam and most recently Tropical Cyclone Marcus. 

He has represented the NT on numerous national committees including the National Crisis Committee, Australia-New Zealand Emergency Management Committee (ANZEMC), and was the National Chair on the ANZEMC Recovery Committee in 2013. 

Prior to joining the NT Government, he served in the Royal Australian Navy and the Australian Public Service in the Office of Deputy Chief of Operations at the Joint Defence Facility, Pine Gap. 

Mr Willing holds a Master of Arts in Public Sector Leadership, and a Graduate Certificate in Management. He is a member of the Australian Institute of Company Directors, and holds several other tertiary qualifications in management, security and risk management.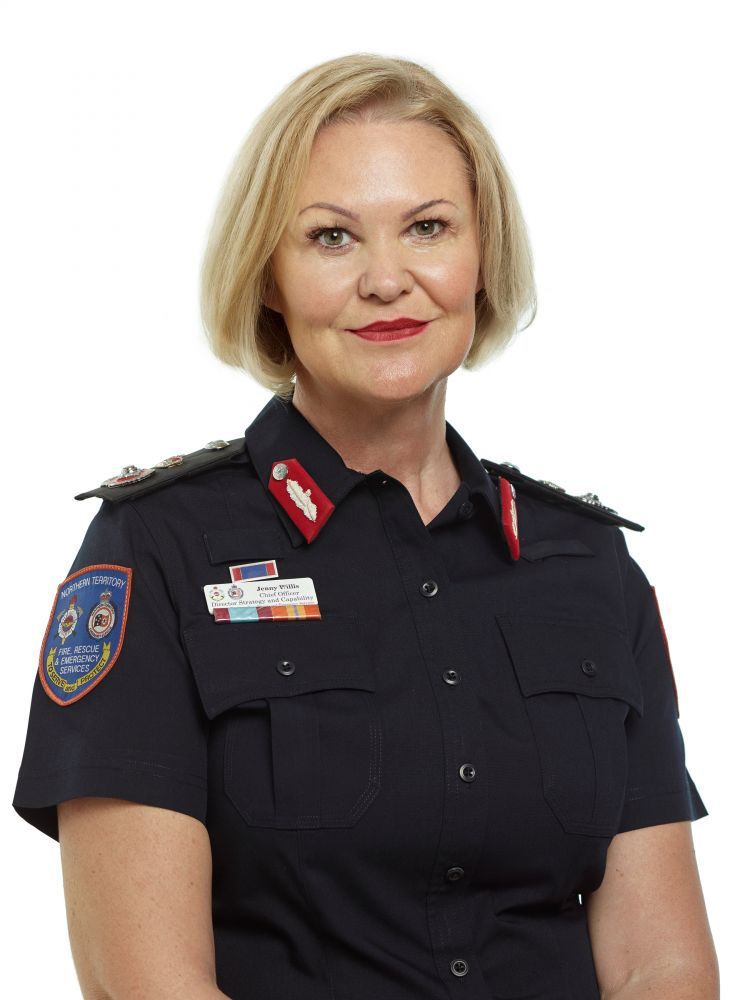 Chief Officer – Strategy & Capability, NT Fire, Rescue and Emergency Services
Jenny Nelson Willis
Jenny Nelson Willis was appointed Director, Chief Officer Strategy and Capability on 01 November 2016. Prior to this appointment, Jenny worked at the Northern Territory Emergency Service for ten months and NSW Ambulance Service for fifteen years. Whilst employed by NSW Ambulance, Jenny was the Chief Superintendent / Director of the NSW Ambulance Special Operations Unit for four years. Responsibilities of this position included delivery of NSW Ambulance special operations paramedic training and recertification. These specialist paramedics include Special Casualty Access Team (SCAT), Special Operations Teams and Rescue. The training delivered included all aspects of Rescue (vertical, road crash, confined space, domestic animal), Swift Water Rescue, Urban Search and Rescue, CBRNE and HAZMAT, Counter Terrorism, Emergency Management, and special Operations.  During her career with NSW Ambulance, Jenny was involved in deployments such as the Victorian Bushfires, Indonesian Tsunami, Christchurch and Japan Earthquakes.
Read more

Career highlights include working within the NSW Police Counter Terrorism and Special Tactics Command for five years and maintaining her clinical certificate to practice during her ambulance career. Jenny has been an Ambulance Commander for a number of large and high profile events including the Lindt Café Siege. Jenny has also represented NSW on National Committees for Emergency Management and Counter Terrorism and was an Australian observer at the Japan Disaster Relief Team INSARAG External Reclassification (IER) in Japan, February 2015.

Jenny holds a Master's Degree in Management, a Master's Degree in Emergency Management, Advanced Diploma in Civil Care and Security and has completed the NSW Police Strategic Leadership Program.

During her years of Service, Jenny has been awarded the Canberra Bushfire Medal, the NSW State Government Medal for the Hunter and Central Coast Storms, a NSW Ambulance Unit Citation for her role in the Quakers Hill Nursing Home Fire and a NSW Ambulance Commissioners Unit Citation for her role in the Lindt Café Siege. Prior to relocating to the Northern Territory, Jenny volunteered as an Advanced Fire Fighter, Driver and Aviation Base Operator within the NSW Rural Fire Service. Jenny also volunteered as a NSW Justice of the Peace.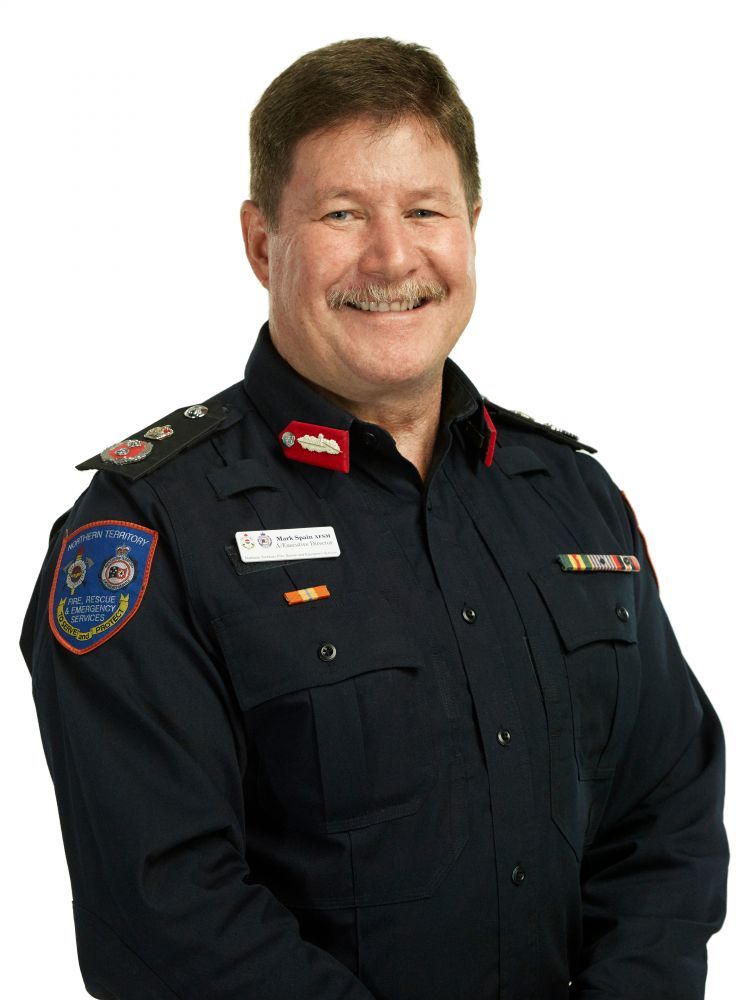 Chief Fire Officer – NT Fire and Rescue Service
Mark Spain AFSM
Mark Spain was appointed Director/Chief Fire Officer of the Northern Territory Fire and Rescue Service (NTFRS) on 11 July 2016, which forms part of the newly established Fire, Rescue and Emergency Services.
Mark joined the NTFRS Operations D Watch, Darwin in 1986 after completing his recruit program with the then Western Australian Fire Brigade. Most of Marks career has been with the NTFRS having been promoted to Station Officer in 1994 and transferring to Operations B Watch before taking a two year posting as the OIC of Jabiru's Emergency Response Area.
In 1997 Mark transferred back to Operations A Watch and in late 1997 transferred to Training and Development for a further two years with several highlights to include delivering two recruit programs as the lead instructor, provided training to fire service members, Kupung, West Timor.  Implemented new Breathing Apparatus sets into service along with the Freightliners FL80's and TELESQIRTS Aerial/pumpers program.
Read more

In 2001 Mark laterally transferred as a Senior firefighter to the ACT Fire Brigade experiencing the 2001 and 2003 Canberra fires and in 2004 had relocated to Ballarat Victoria as a Structural Instructor for the Country Fire Authority before returning to the NTFRS in 2005 as a Senior Station Officer. Mark was promoted to District Officer in 2008 and has been OIC across a number of Commands to include Training and Development, Capability and Development, Fire Safety and Operations Darwin and Northern.

Mark has a Graduate Certificate in Applied Management and completed the Strategic Command Program through the AIPM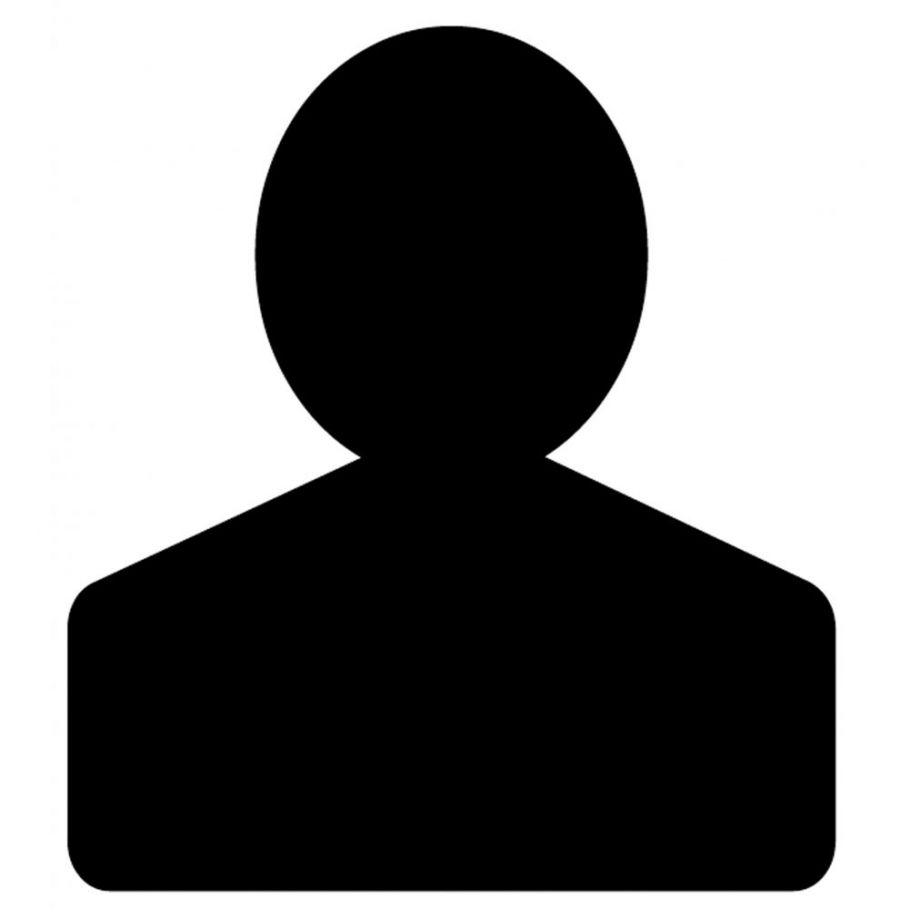 Chief Officer – NT Emergency Service
Chief Officer
Currently under recruitment.